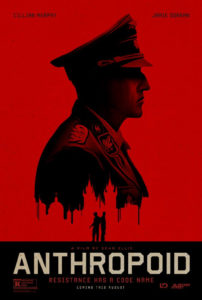 Anthropoid – Released: 9th September (UK), 12 august (USA – Limited Release)
Based on a true story and set in world war II, Anthropoid tells the story of Operation Anthropoid, a plot to kill the third Reich's third in command; Reinhard Heydrich. The movie's cast features a-listers such as Cillian Murphy and Jamie Dornan and is directed by Sean Ellis, a film maker from Brighton. He's also co-producing and acting as a cinematographer on the movie. This seems a much heavier movie than your typical "weekend blockbuster" so perhaps this is one for those who are looking for a deep discussion alongside their action set pieces.

Don't Breathe – Released: 9th September (UK), 26th August (USA)
Don't Breathe is the latest effort from the writer and director of 2013's remake of Evil Dead. It's about a girl named Rocky who, in trying to make a better life for herself and her sister, agrees to take part in the robbery of the house of a blind man. But all is not as it seems and Rocky and her thieving crew must find a way to escape the man's house before he gets his hands on them. Reviews for the film are mostly positive, all praising its formula, although saying that the it feels less and less fresh/interesting as the plot progresses. Looking for a scare this weekend? Don't breathe seems like the one for you.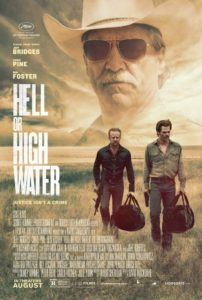 Hell or High Water – Released: 9th September (UK), 26th August (USA)
In Hell Or High Water; a divorced dad and his ex-con brother resort to a desperate scheme in order to save their families ranch in west Texas. This movie comes to us from the writer of Sicario and the Director of 2013's Starred Up. The film features performances from Chris Pine and Ben Foster and is the most highly rated movie on this week's list, so if you're looking for something a little different this week then perhaps look towards Hell Or High Water.