In this lecture, I will be outlining precisely why Ted Lasso is one of the finest shows on TV, and if you haven't seen it, will demonstrate why you are watching TV entirely incorrectly. I will be dodging spoilers as far as possible, but the odd one from the first one or two episodes may sneak in.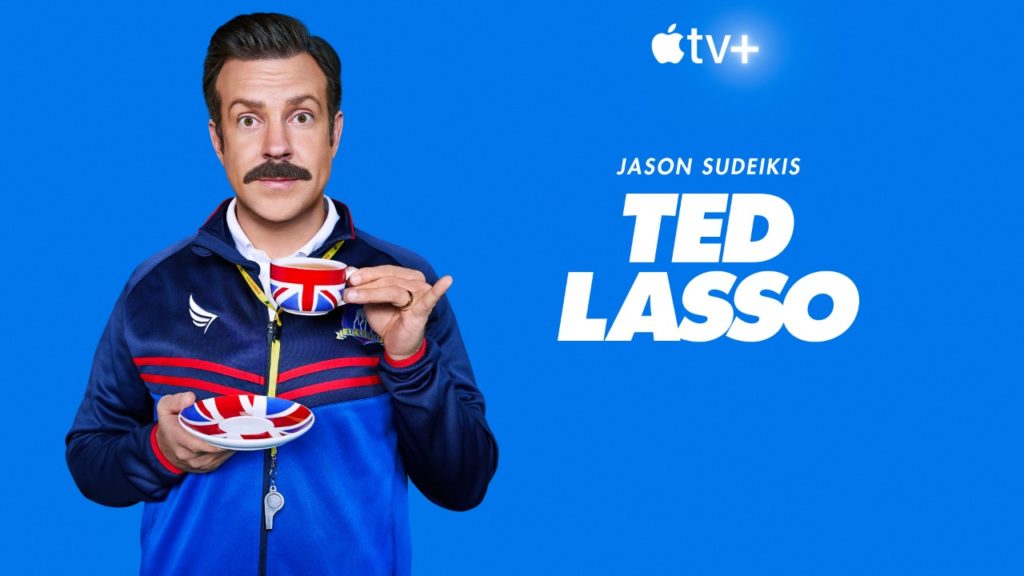 Before we start talking about this show, let me answer a few questions. Is Ted Lasso about football (soccer)? Yes. Is it about football? Not in the slightest. Clear? Didn't think so, let me clarify. Ted Lasso is genuinely one of the warmest shows that I have ever seen. Available on Apple TV+, this warm cuddle of a spinoff show follows the move of a friendly and perpetually happy American Football coach from the comfort of Kansas to southwest London, where he takes the helm of Premier League's AFC Richmond. The line "We're not in Kansas any more" never quite rang more true as you watch Ned Flanders in human form tackle the issues he faces as a true fish out of water.
But wait… what did I say there? A spinoff? Yes. Ted Lasso is a character invented for NBC Sports to advertise their licensing of the English Premier League across the pond. The character is predominantly the same as the one featured in the ads, with a few changes. He is a little softer on the edges, he is infinitely more friendly and the key component for any British viewer – our TV show incarnation has not in fact taken to drinking tea. While a seemingly shocking development, the character still retains his charm, even if the discerning British public gag a little every time he disparages our national drink.
Now for the meat and two veg of the discussion. Watching this show made me happy. It gave me hope. It permitted me to dream of a better world, where people are kind to one another, people can manage confrontation in a healthy manner, and it genuinely made me laugh out loud. The eponymous Ted Lasso (played by Jason Sudeikis) is completely out of his depth. Taken from a College Football background, flown across the Atlantic (in business class) with his number two Coach Beard (Brendan Hunt), he lands in London with a smile on his face and an eagerness to do good. He never questions why he has been chosen to take on the ailing Richmond FC, who, newly under the ownership of Rebecca Welton (Hannah Waddingham), find themselves on the precipice of failure. Lasso's focus on the players, rather than the result, is refreshing and equally frustrating to the fans and the press, the latter of whom take great pleasure in highlighting exactly how far out of his depth Ted is.
Sudeikis plays the role of a lifetime, taking a scoop of Ned Flanders' happiness, a tablespoon of Fred Rogers' wonder, and a sprinkling of extra joy, developing a truly novel character for our enjoyment. Whether it be bringing biscuits for the boss, truly connecting with his players, meeting the fans, or having a kickabout in the park, Lasso sticks to his system, his method, his ethos, and believes wholeheartedly in what he does. He inspires those around him, he changes minds and he does so with a twinkle in his innocent eyes and a smile beaming across his face. Supported by Coach Beard and the club's kit man Nathan Shelley (Nick Mohammed), he works hard to mould the club to his way of working, despite everything pushing against him.
The team itself is exactly how you would expect a Premier League team to be. The old guard, hard man Roy Kent (Brett Goldstein) has played his whole life, he knows how things are supposed to work and he has little patience for the nonsense of the younger wonderkid Jamie Tartt (Phil Dunster), who is well aware of his importance to the team, but more importantly, is well aware of his budding greatness in both performance and fortune. Tartt's image is further bolstered by his model girlfriend Keeley Jones (Juno Temple), who demonstrates early on that she is the true epitome of a WAG, while ensuring that us viewers know that she has so much more to offer. The show offers up a cornucopia of recurring characters. Featuring Dani Rojas (Cristo Fernández) an up and coming Mexican player, Rupert Mannion (Anthony Head) lifelong fan of Richmond and smarmy ex-husband of the club's new owner Rebecca, and Trent Crimm (James Lance), of The Independent, a sports reporter who is perplexed yet charmed by Lasso and his choices.
The show, brainchild of Sudeikis, Hunt, Bill Lawrence, and Joe Kelly, is a hot cup of cocoa on a winter's day. It is a cuddle from a puppy who is pleased to see you home from work. It is that feeling when the USB goes in the right way, the first time. It is well thought out, complex without being overwhelming and easy viewing without being trashy. Furthermore, its reliance on character to drive the story is a true strength, drawing you into a love for these people in ten short episodes. You celebrate with them, you commiserate with them, you feel what they feel. Without the need for fancy camerawork or million-dollar editing, writing is key here. Each character feels fully fleshed out, as though you are a fly on the wall just watching a snapshot of a life already lived. In a world of larger-than-life personalities, the enigmatic Coach Beard even draws their own subplot.
Taking home a handful of awards this year and nominated for even more, critically this show is adored, and you can see why. Sitting on a 71 / 8.0 on Metacritic and 91%/98% on Rotten Tomatoes, you surely need to ask yourself why you haven't made the time to watch this. In a crazy world where the next day's news is barely predictable, sometimes you just want to sit and enjoy a cup of tea (or coffee Ted) and while away the time with some characters that you love to love. With season two on the cards for this summer and a renewal already in the back of the net for season three, now is the perfect time to enjoy this stand-out show from the last year.