I'm something of an obsessive-compulsive gamer, which manifests in two ways. The first is that I can't just dive into a series that is multiple games in. When I wanted to play Gears 5 my brain refused until I had gone back and played every game in the series up to that point just so I could fully enjoy it. For years, I had been wanted to play 2018's God of War but I just couldn't do it. As a franchise virgin I felt I needed to play the entire series first but, finally, in the run-up to the sequel God of War: Ragnarok's release, I fought that impulse and played the Norse mythology reboot first. I loved it, but now the second obsessive piece of behaviour has appeared. Now I can't stop playing, despite it completely ruining my experience, and while my actions are partially to blame, I'd argue the game is slowly destroying itself with its endgame content.
What a game. I'd heard cries of 'masterpiece' for years and it's hard to disagree. As the credits of the game rolled, I was satisfied with the experience yet wanted more. I was glad I had waited four years to play the game because now the sequel is only a few weeks away. I should have stopped there, but I didn't. I'm a completionist, obsessively so, and I need to see that 100% record and the satisfying ding of the platinum trophy. Now I'm in the endgame, collecting collectables and unlocking unlockables, and it sucks. It sucks real bad. As I trek the well-trodden landscapes for the umpteenth time, looking the final green raven to throw my axe at, every positive memory I have of the game is replaced by a negative one.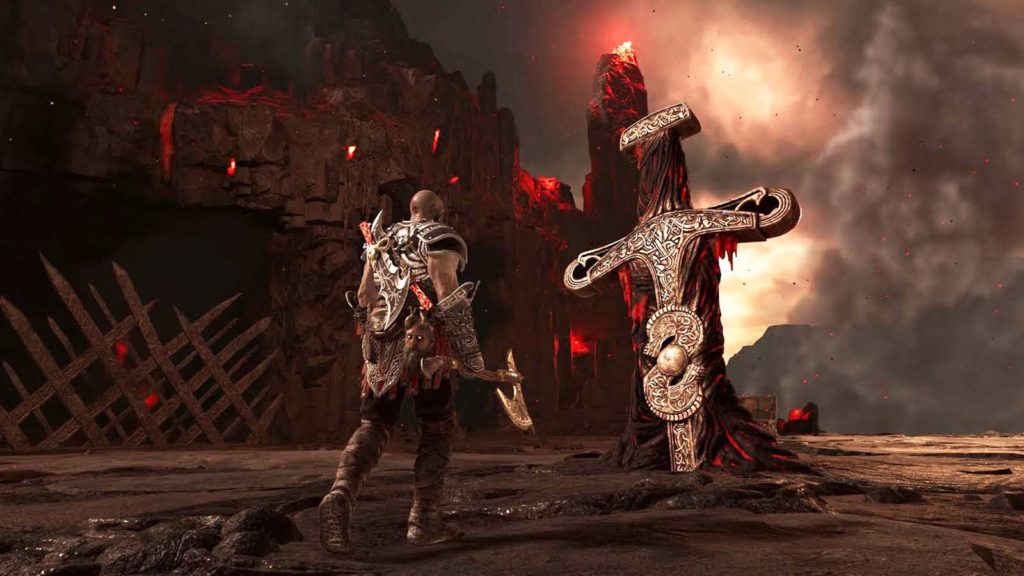 It's not just the useless collectables that reek of a 15-year-old Ubisoft game though, oh no, it's the two extra realms bolted on to the game to create its endgame content. First up, Muspelheim. Who actually likes arena modes in games? Seriously? They always seem like something a developer can add quickly after the game is released to show they've not forgotten about it and are adding new content. No one actually plays them for more than a few rounds. It's an unsaid truth; everyone knows it. God of War has its own, but instead of keeping it separate, it's necessary to play every goddamn combat encounter to get that sweet sweet 100% box ticked, unlock a trophy, and access an endgame boss – as well as other unlockables I'll never use. Throughout the game's narrative, the combat was well-paced and just about diverse enough, but now, in the endgame, it is so incredibly tiresome and repetitive. The flaws are beginning to show; the magic is lost and only the mechanics remain. God of War is sabotaging itself.
Now, it's not necessary to play this content. Is my anger at it my fault? Yes, partially, but the game is at fault too. This endgame content is just that: content. Content in the most cynical use of the term. God of War does not need it. The game should have been over when the credits rolled but no, screw the story, the developers need to keep players engaged so it's time to throw in some useless content to bulk up the experience. Everyone is obsessed with game length and play time, that if a game isn't 100-hours-long it isn't worth the money. That is God of War's undoing: not recognising that it is worth every penny without the need for additive bullshit. The game – the story – is the perfect length and then the endgame content ruins everything just to try and add more play value. In fact, it does the opposite. So what if two more realms are unplayable in the game? If they don't fit in the narrative they don't need to be there.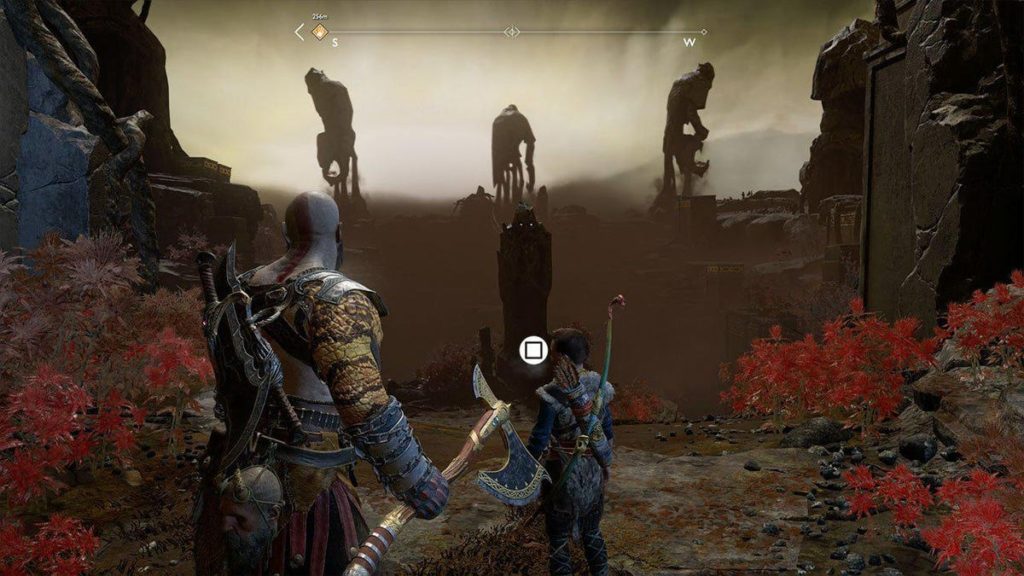 The second realm is Niflheim. Oh Niflheim, that mist-covered realm of absolute bullshit. I have to run the same obstacle-laded arena over and over again to open chests containing some currency that lets me open more chests and realm tears for no reason other than they are there. God of War was not crying out for a lame, poorly-thought-out roguelike area. It's hours of work to complete for no real reason. Again, just an addition to bulk up the content the game offers, though necessary for the trophies. There needs to be an actual reason for its existence or be removed entirely. Everything relating to the story is so well-thought-out, so considered, and executed almost perfectly, that the slapdash nature of the endgame content is so much more apparent because of it.
There's also Sigrun, the Valkyrie Queen, who is the big tough endgame boss driving me crazy. I'm on the easiest difficulty, I have no issues admitting that, I get no enjoyment from struggling at higher difficulties, yet I still can't beat her. I guess I just suck. I've put in so much time striving towards obtaining that platinum trophy but nope, it remains elusive because of Sigrun. Am I just bad? Oh absolutely, but the Valkyries are another piece of unnecessary endgame content which distracts and detracts from the overall experience.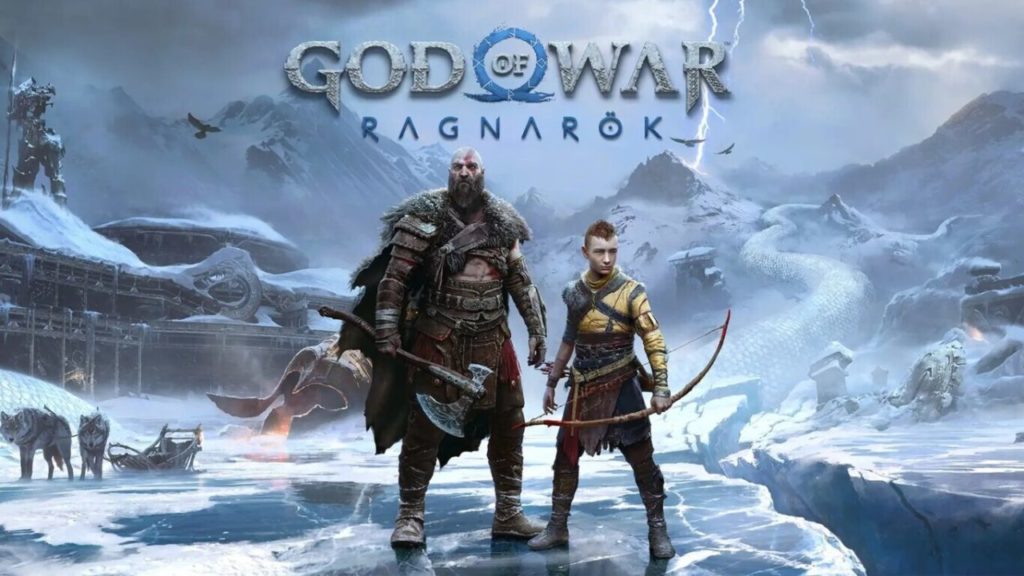 After the credits roll, God of War slowly but surely undermines itself with each useless gameplay addition, destroying the legacy of its fantastic narrative and world. I find myself now at a crossroads. I don't know whether to give up or continue. The thought of playing more repulses me but I have the urge to see it through. Yet if I push on, I don't think I'll bother with Ragnarök, the sequel, because I'm so tired and frustrated at the series. The damage might already be done. I went from calling God of War a masterpiece and placing the sequel on the top of my most-anticipated list to hating having to play the game and not being interesting in the sequel. All because of the awful endgame content.
Have similar feelings towards God of War? Let me know in the comments and be sure to geek out with me about TV, movies and video-games on Twitter @kylebrrtt.