So over the last two/three years, 2K games have cemented their brand of NBA games as some of the most highly detailed sports games ever to grace a video games platform. Having taken both the basketball and wrestling markets in one fell swoop, what's to stop 2K flexing its creative muscle in the world of football video games. Let's take a look what they have to offer:
Presentation:
The Pre, Post and in-game presentations by 2K in NBA are astounding. The time, effort and budget to put this entire "package" together really means that it's the entire event that you experience rather than just the game play itself. Granted the analysis of gameplay is done to mask some of the extensive loading times for the game, but imagine if post game analysis was undertaken by the likes of Gary Neville and Jamie Carragher in the Sky Sports studio in a game of FIFA?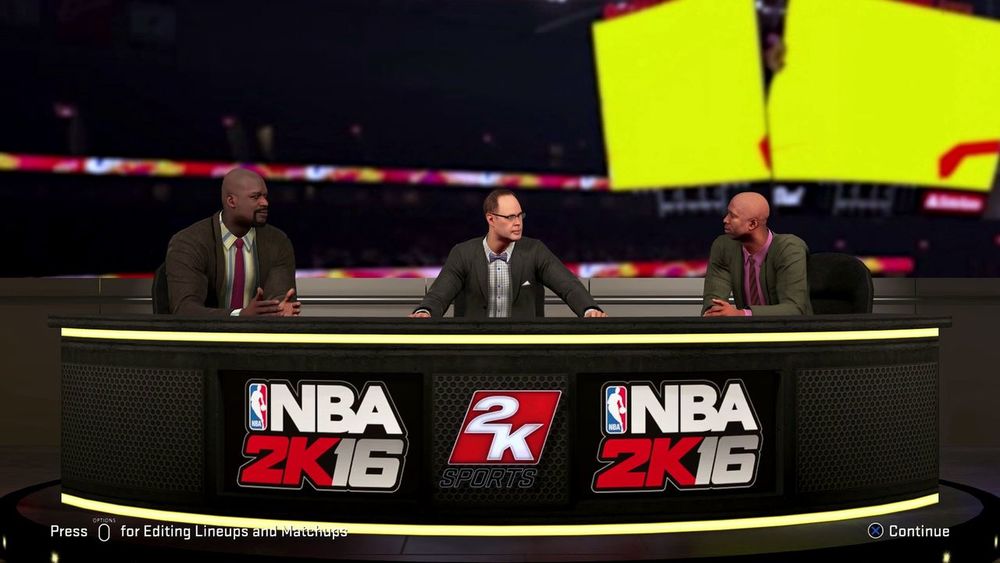 FIFA holds nearly all of the licenses in the footballing world whilst some argue that PES holds the most coveted license of them all with the UEFA Champions League. FIFA have the licensing for shirts and names of clubs and players alike, but clubs are starting to negotiate individual deals so that they are able to appear licensed in both games (e.g. Manchester United). If 2K was to throw it's hat into the ring of producing a title devoted to the 'beautiful game', how easy would it be for them to obtain the licenses required to bring us the same standard of presentation offered in NBA?
Player likenesses in 2K16 are probably the best we will see until maybe VR kicks around (and you're another £300 out of pocket), but with its face scan ability, 2K take player personalisation to a whole new level. Being able to import a direct face scan into FIFA and/or PES surely needs to be the most logical step for this franchise but is still missing; Why? Imagine seeing yourself skip past the challenge of two defenders before hitting a shot which nestles in the top corner of the net like a postage stamp.
2K commentary often feels like a fluid conversation between the respective pundits; referring to statistics from last season and previous games to in game form and even to events off the court. Yes FIFA and PES both do this to an extent but it still feels a little robotic, too scripted to make the conversation feel like it has an ebb and flow to it.
Gameplay:
Now you can have all the mo-cap in the world. You can have the soundtrack that has the top 40 songs in the world. You can have all the licenses in the world. But if you can't back it up with intuitive & realistic gameplay, then it's time to pack up and go home. This year 2K introduced a few tweaks to its gameplay which has meant that AI is now more 'strategic' and specific buttons are used for certain types of passes required. Now although it would be difficult to translate this directly onto the football pitch, there would be an interesting conundrum which would be standing in the way of 2K's developers.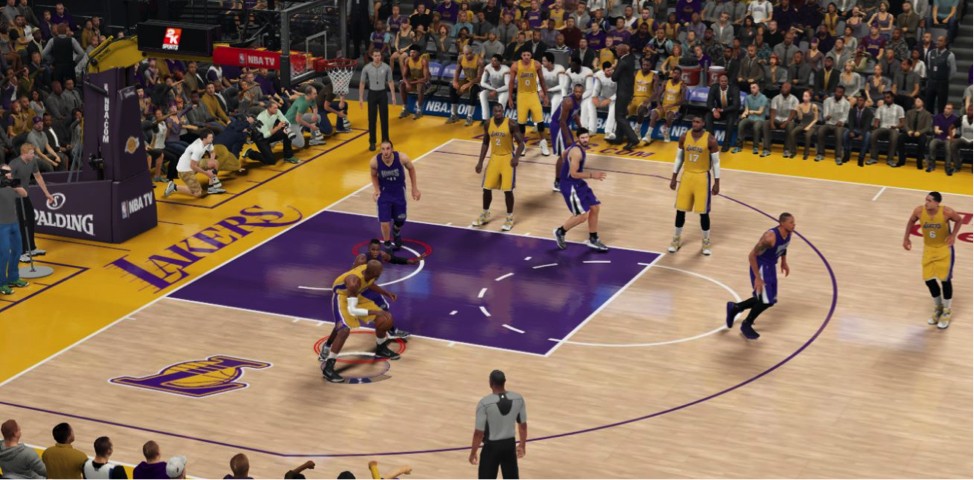 NBA2K16 Gameplay could be the best in any major sports franchise
FIFA is known for its fast paced game play which is able to incorporate the intricacies of skills, tricks and turns into a highly energetic spectacle. PES has in the past been dubbed the 'arcade' equivalent football title but with its 2016 instalment, it may truly be ready to take the title of lead football game for this console generation. 2K's game play has been evolving over the years to a point where everything you do within the game feels natural; from calling plays, types of passes and the impact of physicality on movement. With 2K's commitment to get in play animation and finite movements related to a plethora of stars within the NBA, the first concern would be whether they could actually translate this for the likes of Messi, Ronaldo, Bale et al. Secondly would they be able to build in the ingenious gameplay mechanics to fit around the animations 'ballers' have grown to love through the entirety of the NBA 2K series?
My Park is quite possibly one of the single greatest modes I have ever experienced on the PS4. Taking your created player online to compete against other players in 1v1, 2v2, 3v3 and 5v5 competitions isn't something new for gamers. FIFA and Pes both have modes which allow games to go online in a variety of competition formats including controlling individual players and whole teams. It is however the way that 2K presents these modes which really puts it a class above the rest. Being involved in a "live" park where games are going on instantaneously around you to inter-park championships this has the making of drawing players back over and over again. Granted how this would work with a football franchise with 11v11 remains to be seen but I would take a gentleman's bet with you that 2K would find a way!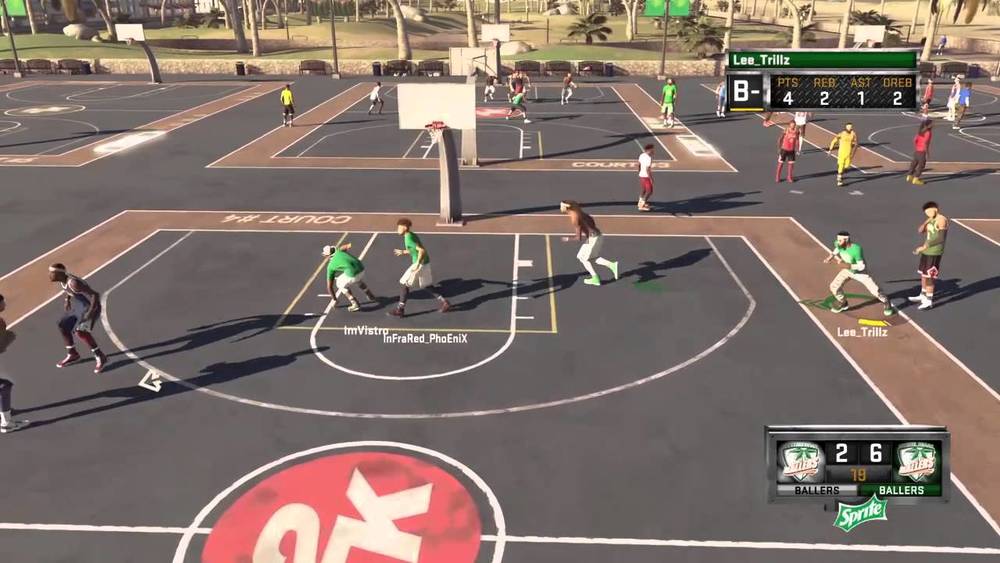 NBA 2K16's Online MyPark
Trick Plays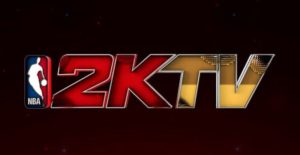 2K is not afraid to push the boat out and add a different element to their game play. This year saw the My Career mode handed over to Spike Lee to direct the player through the journey of Frequency Vibrations, as he makes his way from the darkened street corners of Harlem to the bright lights of the NBA arenas. On top of this, My Career provides players with a plethora of options for non-game days including; appearances for sponsorship deals, franchise commitments and even hanging out with other NBA stars- all of which provide the player with different perks. Now what if 2K employed that structure to the My Player mode in FIFA, following the rise of an up and coming star from the streets to the World Cup Finals? Would it make a difference? Would it make players want to play more? Nobody knows but it would bring something a little different to what's becoming a bit of a dull affair between FIFA and PES respectively.
2KTV is another evolution of bridging the game between gaming and entertainment by providing weekly videos uploaded directly into the game for players to watch. Covering hints, tips, guides and rewards, 2KTV also looks to bring the players closer with the NBA stars with interviews and updates on the current NBA seasons. It does a wonderful job of bringing together all of the 2K players around the world into one tight knit community.
Final Whistle…
FIFA and PES are both franchises which bring their own strengths and merits to the world of video game sports. The development of both games on the last generation of consoles, and now continuing into the current, means that we truly are spoilt with what is at our fingertips. But as an avid football fan and gamer, I find the draw and lure of 2K's NBA franchise just too much to step away from. Whether it's the presentation, game play or maybe it's because it's something new that I haven't been playing for over 15 years of gaming, if 2K decided to throw their hat into the ring both Konami and EA would need to call a 'timeout' and come out swinging. Come on 2K; make this top two into a big three and let's see who is left standing victorious.