In a slight twist on the blog post for this week, Mete-Critic took the time to sit down with World Championship boxer Frank Buglioni to talk all things TV, Movies and Gaming; sprinkled with a bit of boxing of course!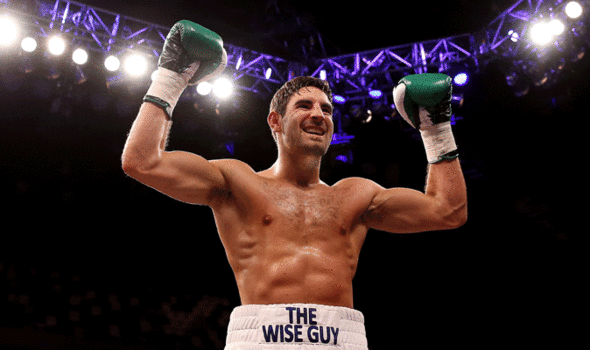 For those of you that are unfamiliar to the name, Buglioni was born and raised in Enfield of Italian decent and has been boxing since the age of around 14. Following a Silver Medal in 2010 at the Commonwealth Boxing Championships in India, Buglioni turned professional in November of the same year and seen his stock rise exponentially.
With 20 professional bouts fighting at Super Middleweight, Buglioni has won 17 fights (13 by KO), drawn 1 and lost 2 which include being crowned Southern Area and European WBO Champion; as well as an unsuccessful challenge for the WBA World Super Middleweight Title in September of this year. So here's what happened when Mete-Critic sat down to talk to the "Wise Guy"…
Mete-Critic: How is your career progressing? Happy with your milestones so far?
Frank Buglioni: I have always loved boxing, so becoming a professional and getting paid to do what I love is a dream come true. It's not all plain sailing though. Much like any other career, there have been set backs in the form of defeats and comebacks. It is a long winding road to the top, but one I am confident of completing and enjoying the challenges along the way. The experiences, people I've met and adversities I've faced have made me who I am. I wouldn't change these tough but vital points in my life for anything.
MC: What would you say was the highlight of your boxing career so far?
FB: Winning the Southern Area title, the WBO European title and fighting for the world title are my fondest memories. Although unsuccessful in my first attempt of becoming world champion, it is a moment that will stay with me forever. Cheered from start to finish by thousands of my supporters, friends and family. I feel privileged to have been part of that night on September 26th.
MC: So as a professional athlete you have to keep yourself in pretty good shape, what does your average training day look like?
FB: When I get into what I call intensive camp over in Dublin, the training regime is tough! Twice a day, 6 days a week. For around 8 weeks, 100's of miles of running, 1000's of rounds of sparring, pad work, bag work and skipping and tonnes of weights to be shifted in the strength and conditioning sessions. Even the Physio is tough on me! At the end of a camp, I'm at my fittest, strongest and angriest. All boxes before the fight have been ticked; I'm then ready to rumble!
MC: So what's the next steps for your career/when is your next fight?
FB: My next fight will be end of February and I will be getting back into the domestic scene and stirring things up, another year or so building up and then another crack at the world title if all goes to plan!
MC: If you could fight any boxer from history at any weight who would it be?
FB: I would of loved to of shared a ring with Arturo Gatti, he was a true blood and guts warrior, leaving everything in the ring on fight night. He wasn't the hardest man to hit, but he had a solid chin and mean hooks. It would of been an honour to of shared a ring with him.
MC: In the upcoming fight World Heavyweight clash between Klitschko and Fury who do you think is going to win and why?
FB: My money would have to be on the reigning champ; Klitschko. He's tried and tested and in his home venue (boxing at home is always an advantage) Fury is a very talented fighter and certainly has the ability to pull off the upset, however this will be the first fight he enters not being the favourite, so the fight will at least tell us if he has what it takes to be a champion.
MC: So moving onto some questions about TV, Movies & Gaming etc; What was the last TV Series or Movie you watched? Or Currently Watching? What did you think of it?
FB: Currently watching Modern Family. Really enjoying it. The diversity in the characters and the script is second to none. Very funny and something I would definitely recommend. Phil has to be my favourite character, a goofy and accident prone dad, but with a heart of gold. Close second would be Gloria, played by Sofia Vegara. That's based on looks, ha!
MC: If you had to pick a favourite TV series and movie of all time?
FB: Favourite TV series would be Entourage, I have a handful of very close friends and I'm very close to my brother. I can certainly relate to the blind loyalty we show to each other, our nights out aren't quite Entourage-esque but we've definitely come close! And we're constantly on the wind up with each other. No doubt the same as most groups of fellas! Favourite movie? Probably the Godfather part 2, needs no explanation, but recently the Wolf of Wall Street. Belly laughed from start to finish, few life lessons in that one too!
MC: Do you have a Favourite quote from these films?
FB: Vincent Chase's attitude summed up with 'it'll work out, it always does' and from Wolf of Wall Street – everything DiCaprio said was gold haha!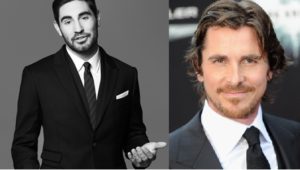 MC: If there was to be a film made of your life who would play you?
FB: Christian Bale, I think he's a great actor. I'm quite calm and don't really go to up or down, so I don't think I'd be too hard to play.
MC: Do you play video games? (if any)
FB: I haven't played any for about 8 years. I'd much rather put a film on or watch boxing than play a video game.
MC: What was your earliest video game memory?
FB: When I was younger we had a PlayStation, my dad bought us one when they first came out and I remember beating my brother at Mortal Kombat!
MC: What sort of films/TV series do you watch during training camp? Anything to motivate you?
FB: I tend to watch comedy films or box sets to take my mind off boxing for an hour or so a day. The only other thing I watch would be boxing fights but for educational purposes and tactics ahead of an upcoming bout.
MC: What sort of films/TV series do you watch during down time/when you are relaxing?
FB: I follow the trends, if everyone is talking about a box set or latest film I'll give it a go. I recently enjoyed Game of Thrones and Better Call Saul. The last really good film I watched was Black Mass, which was even more interesting as I had only just come back from a boxing trip in Boston, USA where the film was set!
QUESTIONS FROM THE OUT OF LIVES COMMUNITY:
MC: So moving on to questions from the Out of Lives Community; Is Rocky your favourite movie ever?
FB: Nope. It's not even my favourite boxing film, Cinderella Man, Raging Bull, The Fighter and The Hurricane are all ranked above it in my opinion.
MC: What's the biggest animal you could KO with one punch?
FB: Roberto Duran famously knocked out a cow and he was a middleweight in the end (after moving up from lightweight – which is a few lower than me) so I'd say I could equal that and KO a cow.
MC: And why is Out of Lives your favourite podcast?
FB: Because a very good friend of mine has now started writing for them so although very bias on my behalf that is the podcast I lean towards!
Mete-Critic and everybody at Out of Lives would like to thank Frank for sitting down for a chat and wish him all the best in his next fight in the New Year!
For everything Frank Buglioni, you can follow him at @FrankBuglioni or visit teamwiseguy.com/
And for everything Mete-Critic, you can find me at @MeteCritic! Don't forget to check out the other blogs from the Out of Lives Family!
Until next week; Keep it on the OOL!