It's a week that many PlayStation fans have long been waiting for. Whilst there are only three releases scheduled for this week, it's hard to be anything but excited for what we have in store. Here's what's coming up: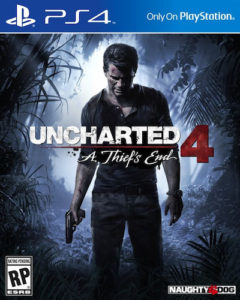 Uncharted 4: A Thief's End – Released 10th May on PlayStation 4

Set several years after the events of Uncharted 3: Drake's Deception, we join Nate, Elana and Sully one final time in their biggest and most diverse adventure yet. And this time, the stakes are much more personal. Be prepared to become engrossed in the stunning vistas, cinematic set pieces and emotional character moments that only Uncharted can deliver.
Developer Naughty Dog will once again push the power of Sony's console with, what's sure to be, this fitting end to Nathan Drake's story – it's one you're not going to want to miss.
Uncharted 4: A Thief's End will release worldwide on 10th May.
UNCHARTED 4: A Thief's End (5/10/2016) - Story Trailer | PS4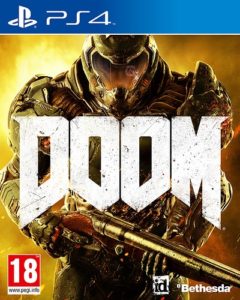 DOOM – Released 13th May on PlayStation 4
DOOM is back and its ready to pit you against Hell's raging demon hordes once again. Use a combination of futuristic and iconic weaponry, enhanced movement abilities and a diverse melee system to slash, stomp, crush, and blow apart all who oppose you, using a brand of violence that's vintage DOOM.
Its multiplayer mode is a modern take on the fast paced, arena style combat you may be familiar with, featuring both classic and all-new game modes for you to experience and annihilate your enemies in.
Developed by id Software – the studio who revolutionised the first-person shooter genre – prepare for all hell to break loose!
DOOM - Launch Trailer | PS4
MegaTagmension Blanc + Neptune vs Zombies – Released 13th May on PlayStation Vita

This hack 'n' slash spin-off of the Hyperdimension Neptunia series is largely based on the series of Light Novels, and sees Blanc take centre stage. Quite literally.
Whilst filming a zombie outbreak at the Gamicademi, a real outbreak occurs and it's up to you – the player – to deal with them.
Sure to expand on the lore of Hyperdimension Neptunia, this is the first game in the series to feature multiplayer. Team up with friends to unlock additional equipment, accessories and upgrades which can then be transferred into your own single player experience.
Which of the above will you be picking up this week? Sound off in the comments below.