NeoGAF user 'Ekim' may have stumbled upon a title for one of Sony's future games. When searching EUIPO (European Union Intellectual Property Office) Ekim found this newly registered title: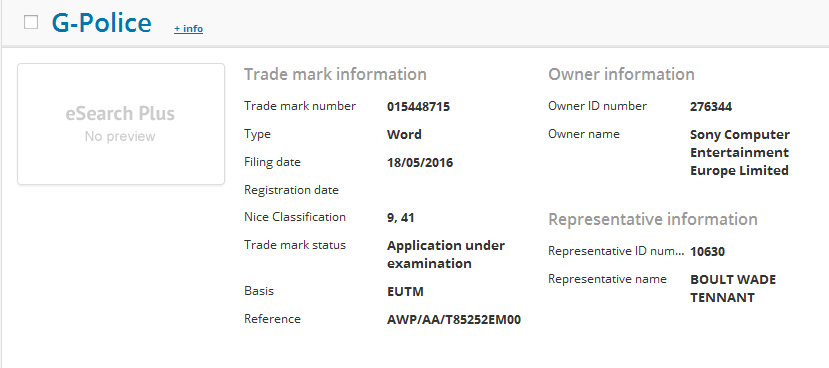 After some digging we found out there was actually a PS1 title by this name. G-Police, the original, was released in 1997 by publisher and developer Psygnosis for PC and then came to the Playstation in 1999. In 2007 G-Police was made available for download on the Playstation Network.
Whether this is just a case of re-registering an old I.P or Sony has a sequel in the works is anyone's guess but we'll keep you updated should the story develop any further.