When you see a rider screaming around the Isle of Man on a super-bike at over 170 MPH you immediately think "They are nuts!!"
However there is something about the annual Tourist Trophy event that takes place on the island every year that has not only bike enthusiasts, but fans the world over salivating at the mouth watching these riders risk everything for TT glory. Many big  names compete each year, including TV presenter and star of the film Closer to The Edge, Guy Martin.
Fans who want to try to experience this themselves, from the comfort of their sofa and without having to strap a crotch rocket between their legs, can.
French leading publisher, Bigben Interactive has announced a partnership with the Isle of Man Government Department of Economic Development, to produce the official video game dedicated to one of the most famous and heroic racing events: the Isle of Man TT races.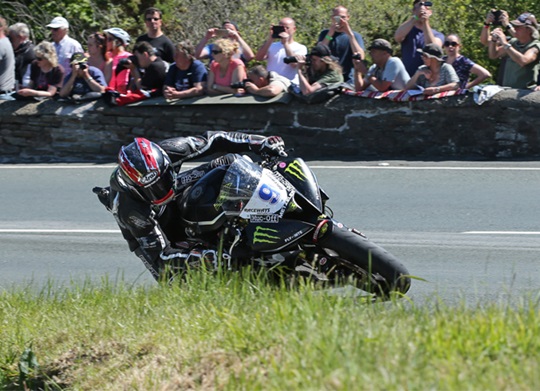 The new game is being developed by Kylotonn Games, the studio behind  the 2015 official World Rally Championship video game,WRC 5. They're also a Ping Award winner in the Best Console Game of the Year category.
Bigben Interactive and Kylotonn have already begun to create a 1.1 digital map of the iconic 37¾ mile TT Mountain Course. The course, which is run entirely on closed public roads, sees riders top 170MPH through residential areas and across breath-taking mountain roads.  The TT Races are widely recognised as one of the world's leading motorsport events and has run on the Isle of Man since 1907.
TT Isle Of Man – Ride on the Edge, which is set to be released in 2017, will feature many of the leading teams and riders who will be recreated digitally to accurately represent their team liveries and bike manufacturers. No screen shots have been released yet but with the graphical capabilities of current gen consoles and PC I'm sure it's going to be stunning!