A new trailer for the home console version of Kick & Fennick has been released. What is Kick & Fennick?
Well it's an action adventure about Kick, a young boy and his robot companion Fennick. Kick is equiped with a gun not only kills the bad guys, but its recoil can be used to launch the lad around the level which is used to complete Puzzles.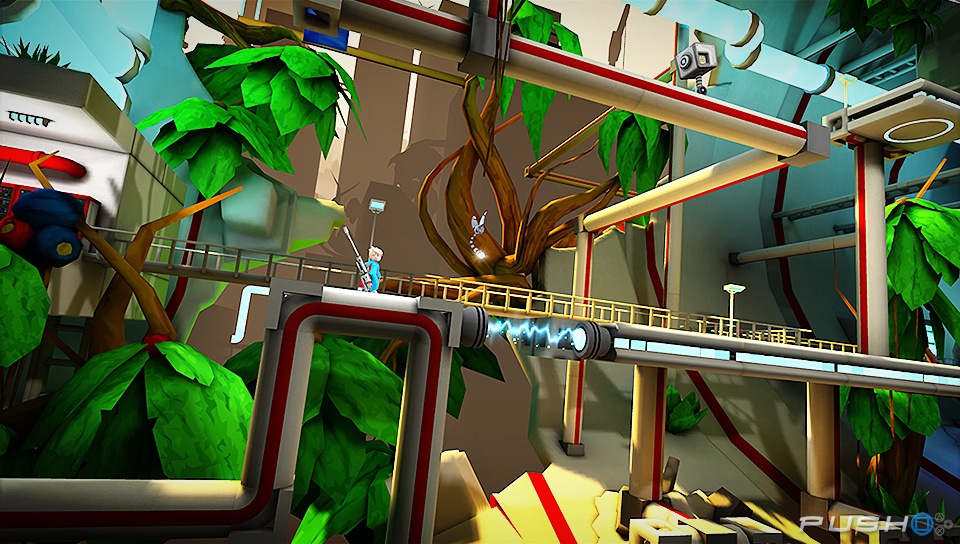 The trailer shows off the various game-play mechanics. The game previously appeared on the PlayStation Vita which received mixed reviews, it currently sits at 65/100 on Metacritic.
Kick & Fennick launches for Xbox One, PS4 and Wii U in June.