Originally posted by Stuart Kirkman
Welcome to the third of twenty comic book recommendations, aimed at people who need a little help getting started in the medium of sequential art. If that describes you, then make sure you read the intro post A Beginner's Guide to Comic Books before going any further. We'll be working our way from standalone mini-series, through bigger and bigger runs, before we finally talk about ongoing comic series. We're halfway through the shorter runs now, and after each main suggestion there are three further books you can try, depending on whether you're looking for something by the same creative team, about the same character, or just sharing a similar tone.
The last two entries have been focused around Marvel and DC books, so this time we're talking about something creator-owned, a fairly new project from two of the most interesting creators in comic books: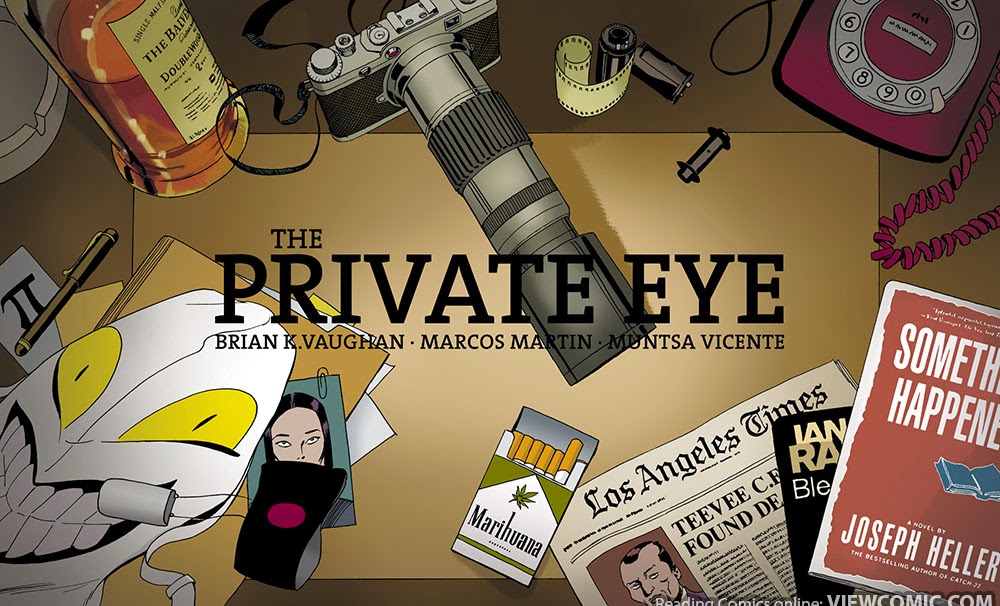 The Private Eye is a difficult story to classify; it's a futuristic, sci-fi mystery crime thriller overflowing with social commentary, comedy, and stylish visuals. It's set in a world where the Cloud has burst, and everybody's digital secrets are available to the whole world. No one will be seen out in public without a mask to hide their true identity, as people live in fear of being seen for who they truly are. As a result, people are in fear of technology we used to embrace, and the progress of society has reversed, creating a blend of the old and the new.
This concept is explored through the lens of a neo-noir detective story, which takes the usual tropes and finds new and interesting ways to use them. The freshness and originality of this story is in no small part due to Marcos Martin's art. He adopts the seldom-used widescreen comic format to tell a cinematic story full of broad panels that allow for some great action, while showcasing the fascinating world he's created with Brian K. Vaughan. This is a shining example of why comic books are suited to more than just Superhero stories.
This 10-issue series is available digitally on the DRM-free Panel Syndicate service, which is a 'set your own price' comic platform. A Deluxe Hardcover
was also recently published through Image Comics, and it's a really nice volume with some nice extras. The same creative team have worked on other projects on Panel Syndicate, so if you like this you should head over to the site and see what else is on offer.
If you liked this you might also enjoy…
Same Creator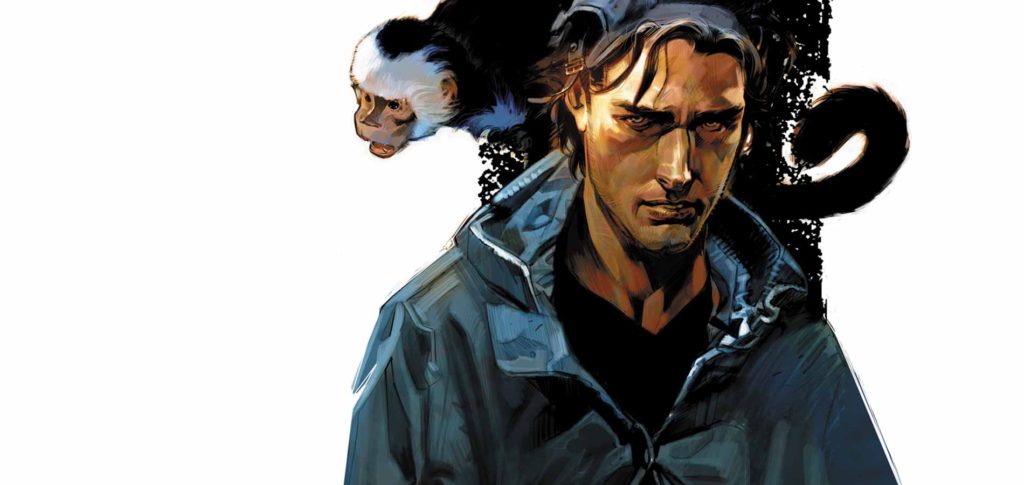 Y: The Last Man by Brian K. Vaughan & Pia Guerra
If you're looking for something else by Brian K. Vaughan then there are a handful of series to choose from. He's dabbled in Superhero comics, but he's most well-known for his creator-owned projects, which are fairly numerous at this point. Perhaps the most famous of his creations is Y: The Last Man, which has been kicked around several studios as a potential movie or television project for the last few years. There's a good reason for that though: it's an excellent comic book, winning Eisner Awards for Best Writer, Best Artist, and Best Continuing Series.
The one caveat is that this is a much bigger commitment than the mini-series we've discussed so far, clocking-in at 60-issues, which can be collected in various physical formats, which from cheapest to dearest are: 10 Trade Paperbacks
, 5 Deluxe Hardcovers
, or 3 of the prestigious Absolute Editions
. You can also find the whole series on Comixology, but unless you find them in the sale you might end up paying a little more than you'd spend on the paperbacks, which can be found pretty cheap on the second-hand market.
Same Subject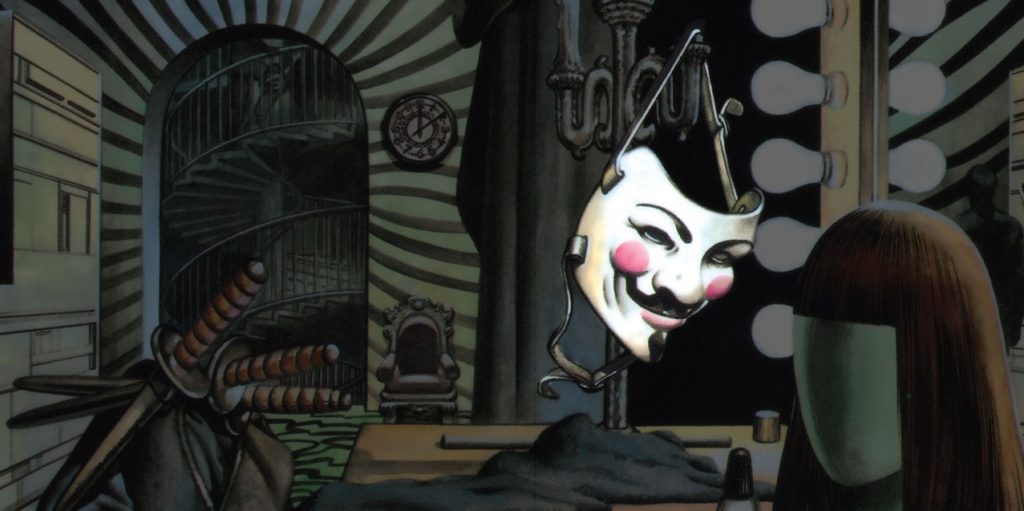 V for Vendetta by Alan Moore & David Lloyd
If it's the subject of The Private Eye that appeals to you rather than the style of the writing, then this might be the book for you. It tackles the same issue of privacy, but in a more Orwellian reality. Just be fully prepared for a denser read than anything recommended so far, as there is a lot of story compressed into these 10 issues, but if you give it the time and attention it deserves, V for Vendetta is one of the most rewarding comic books you'll ever experience.
If you read this after watching the movie version, you will realise how half of the plot, and the entire point of the story were missed by the creators. The problem in this case wasn't that it couldn't be translated to film, but that there's way too much content for a two-hour movie. Hopefully one day somebody who really understands the story will make a six-episode mini series, but until that day comes, you can find this story in Trade Paperback
, Absolute Edition
, or on ComiXology.
Similar Tone

Blacksad by Juan Díaz Canales & Juanjo Guarnido
If you want another hard-boiled PI story, then here's one that is definitely worth consideration. Blacksad is by two Spanish creators from the Disney school of anthropomorphic art, and this mechanism is used to great effect by having the personality of a character encapsulated by the animal they appear as. Don't be fooled by its appearance though; behind these upright animals is a watercolour world filled with all the same dirt and realism as our own. These stories were originally published in France, and Dark Horse have since had them translated and re-printed in three volumes so far. All are available in nice quality Hardcovers
, or through Comixology.
That brings the third of these comic book recommendations to a close. If you decide to give any of these books a try please make sure you let us know what you think by commenting below. Come back next week for another handful of suggestions, and if you want to make things easier for yourself you can bookmark the original post, which has an index of all the recommended reading at the bottom.