Alice Through The Looking Glass – Released: 27th May: UK + US.
The sequel to Tim Burton's 2010 Alice In wonderland, Alice Through The Looking Glass sees Mia Wasikowska return to the title role, with a new Director (James Bobin) taking the reins. The cast list here is pretty stellar, Wasikowska is joined by Johnny Depp, Anne Hathaway, Sacha Baron Cohen, Helena Bonham-Carter and a final performance from the late, great, Alan Rickman. Though despite the stunning cast list, the film has been struggling somewhat critically.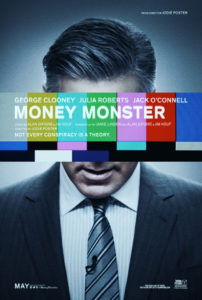 Money Monster – Released: 27th May: UK, 13th May: US.
Directed by Jodie Foster Money Monster tells the story of a viewer of a Wall Street financial tips show, who has previously been bankrupted by bad advice from the show and so takes action in to his own hands. George Clooney heads up the cast and is joined by Julia Roberts and Jack O'Connell whom younger viewers from the UK may recognise as Cook from Channel 4's Skins. Money Monster has released to mixed reviews, some praising Jodie Fosters Directorial Abilities, whilst others say the movie has very little to say. Perhaps you'll have to see it and decide one way or the other?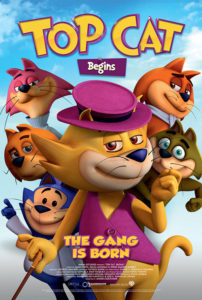 Top Cat Begins – Released 27th May: UK, no US release date.
Top Cat Begins is described as an origin story for the well-known, well-loved, cartoon feline and his gang. The movie was originally released in Mexico and has actually been created by a Mexican animation studio. The film tells the story of how Top Cat met Benny and went on to form his gang of street cats. It features the vocal talents of: David Hoffman, Darin De Paul and (the appropriately named) Jason Harris Katz. Unfortunately the movie is far from a critical darling but if you need a CG Animation hit this week perhaps this is the movie for you.