Images for the Collectors Editions of Respawn Entertainment's Titanfall 2 have leaked on the internet from Polish retailer Ultima.
The first image is of the Standard Edition and contains items such as a light-up bust and custom flash drive.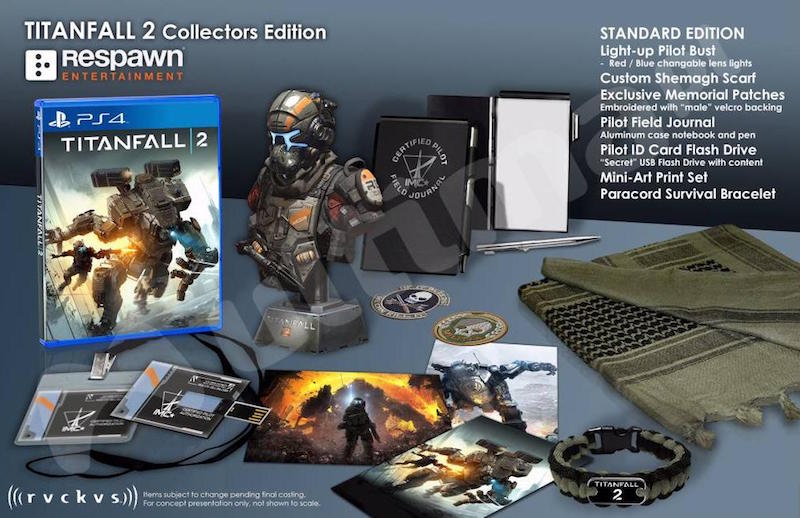 The second is for an Uber Edition containing a 1:1 replica of a pilot's helmet, that you can wear, and other items similar to the Standard Edition.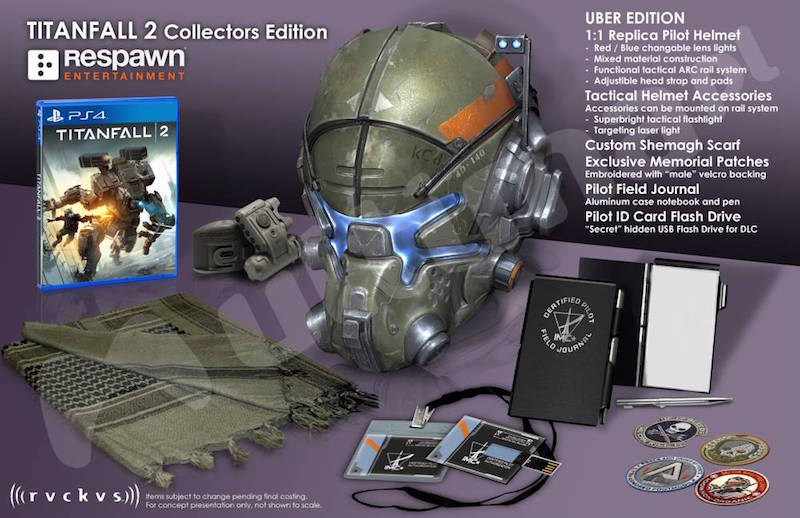 Titanfall 2 is a mech-based, first-person shooter with elements of parkour. The original game was a Xbox exclusive and had no single player campaign but that is rumoured to be changing with the next instalment.
Titanfall 2 is expected to appear at EA's press conference on Sunday, June 12th.