Today Microsoft announced Xbox Play Anywhere alongside their reveal of Gears 4.
Play anywhere allows players to buy digitally on Xbox One or PC and play on the other without any further cost. Introduced with console exclusive Gears of War 4, Xbox players can play all modes alongside their PC counterparts and vice versa, including co-op and horde mode.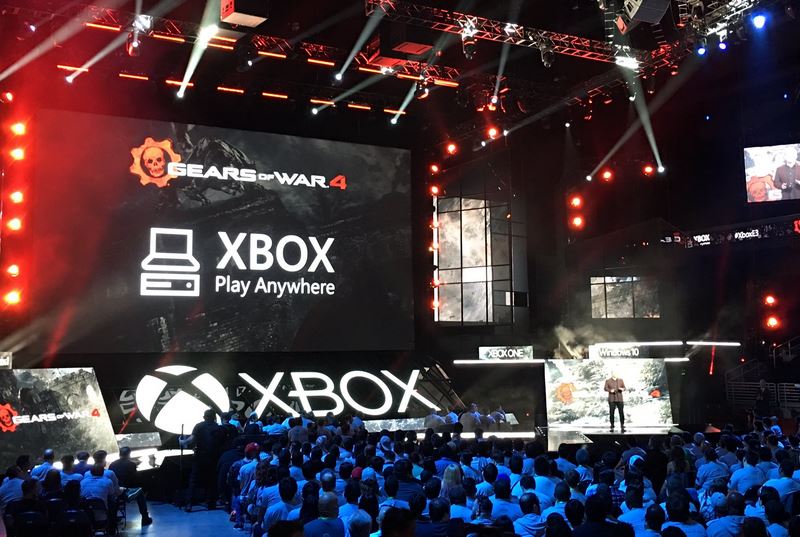 Achievements are cross compatible and transferred between both Xbox and PC. Cross Play, Cross Purchase and Cross Save!