Today at the Microsoft E3 press conference Phil Spencer revealed that a new Xbox One Slim would be available to buy from August for $299 (we don't have a price in GBP as of yet).
In the build up to E3 rumours and leaks were circulating the internet that there was an imminent announcement of a new slim model of the current Xbox One and it appears they were true. This new model of Microsoft's gaming console will feature 4k support, a 2TB HD, a new streamlined controller with increased range and a vertical stand. Furthermore, the console will be 40 % smaller and the power brick, that has been a separate part of the console since the Xbox 360, will now be inside the hardware.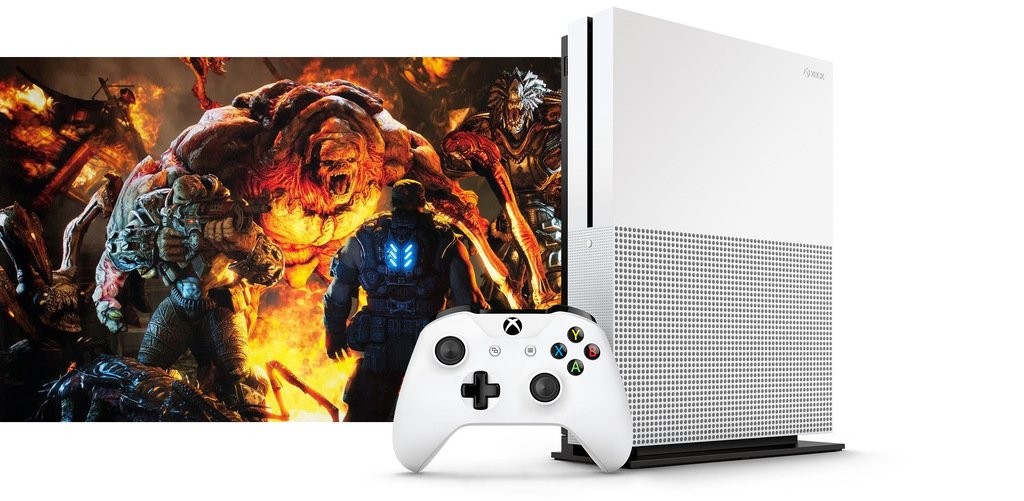 This new streamlined version of the Xbox One has arrived a lot sooner than the slim model of Microsoft's previous generation gaming console. Xbox 360 S was released back in 2010, five years after the initial launch, whereas the new slimmed down Xbox One has arrived less than three years into the new console cycle.
With rumours of  Xbox Scorpio, a significantly more powerful Xbox One console, rumoured to be appearing at next year's E3 it looks as though the days of longevity in the console space may be over. At the moment though they are just rumours.