Originally posted by Stuart Kirkman
Welcome to the seventh instalment in this series of Comic Book recommendations – designed to help newer readers discover some great series. If you haven't already, please check out A Beginner's Guide to Comics, where we cover the basics of the medium. All of the recommendation posts are also indexed at the bottom, so if you missed any you can catch up there.
We've already covered a bunch of standalone books, and last week we moved into some longer stories, around 4-7 volumes in length. These are often more rewarding, as comics are really suited to long-form storytelling, but at this length they're also still quite manageable. This time we're talking about some slightly different genres outside of the Superhero realms, starting with one of the best horror comics on the shelves: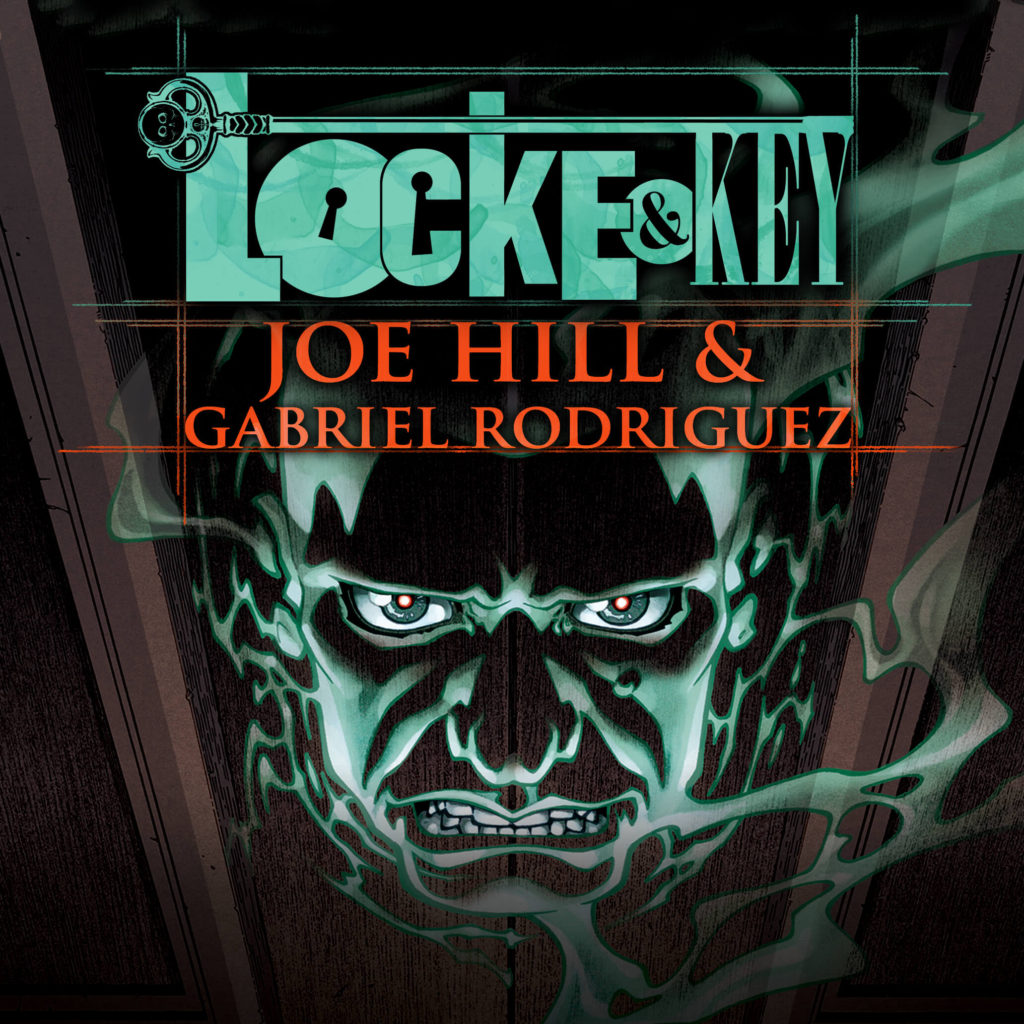 Locke & Key is the brainchild of author Joe Hill and artist Gabriel Rodriguez, and it follows a family who move into a strange mansion full of secrets, after they are devastated by a terrible, violent incident. The story is told from the point of view of three children, who are all affected by the tragedy in different ways. Together they discover the weird magic at work around their new home, and unlock it's secrets one by one.
The artwork is deliberately cartoon-like, which is strange for a horror comic, but well suited to the childhood themes, and it somehow makes the violent imagery even more shocking to experience. The detail Rodriguez puts into the environments, and the way he makes the characters emote, means that a lot of the heavy lifting is done by the art, which allows Hill to keep the script fairly minimal in places.
That said, the plot is extremely well crafted; building a rich mythology and revealing twists and turns at just the right pace to keep the story moving along. Everything conversation and event builds organically towards the concluding chapter, which will put your emotions in a headlock and follow up with a Chinese burn.
You can find this series in six Trade Paperbacks
, which you can get in a nice Slipcase Set
, or you can plum for the new Deluxe Hardcovers
, which are really nice quality books that IDW are becoming known for. Alternatively, if you're the kind of person who prefers to read with their ears, you can download the Audio Book
.
Similar Author

The Dark Tower by Stephen King & Jae Lee
This is a bit of a cheat, as there'd usually be a follow-up recommendation by the same writer, but Joe Hill is mainly a novelist, so at the moment he doesn't have many comics to choose from. He does, however, share some writing sensibilities with his father, Stephen King, who has also dabbled in the world of comic books. A few years ago he signed a deal with Marvel to adapt his Dark Tower series, starting with the early years of the main character, Roland Deschain.
The first run lasted for five volumes, and was scripted by Peter David and Robin Furth, while being overseen by the King himself. It starts with Roland and his first Ka-Tet in training to become Gunslingers, and ends at the point that the first novel begins. Jae Lee provides the majority of the artwork, which is haunting and evocative, with clean lines and minimalist composition.
Anyone interested in the upcoming movie adaptation may be off-put by the prospect of reading seven novels, so this might be a better place to start. You can find this collected in five Trade Paperbacks
, or a really nice Omnibus
, that comes in a slipcase with a really interesting companion book, full of sketches and appendices. If you enjoy the first run you'll find even more to keep you occupied, as Marvel have continued adapting
the books into comic format over the last few years.
Similar Topic

Sweet Tooth by Jeff Lemire
If you're looking for another more adult-take on a coming of age story, a good place to look would be this dystopian tale of a young boy's fight for survival. Gus is one of many animal/human hybrids that exists in the world of Sweet Tooth, and he finds himself hunted by some rather undesirable fellows. Luckily he's not alone, as he's afforded some protection by a morally ambiguous southerner called Jeppard.
This story deals with some typical themes for its genre, such as loss of innocence and maintaining a moral code in an uncompromising world, but it also throws in some extra ones, like animal cruelty issues and racism. Lemire works double-duties on this book, so what you get is a true translation of his intent onto the page. His skillful storytelling leaves little need for speech or narration a lot of the time, and his rough line work gives his characters an ugliness that is perfectly suited to the setting.
You can find this story collected in six Trade Paperbacks
, or you can spend a bit more on the Deluxe Edition
that recently started coming out.
Similar Style

The Sandman by Neil Gaiman & Various Artists
For someone who wants some more magic and mythology, look no further than Neil Gaiman's critically acclaimed comic opus. It's difficult to describe a series as idea-rich as The Sandman, as it's so deep and far reaching that it means something different to everybody who reads it, but in the most basic of summaries…
The series follows Morpheus, the God of dreams, man of many names, and one of seven deities called The Endless. He is released from a prison he was captured in 100 years earlier, and returns to his kingdom (The Dreaming) to find it in turmoil. The main story follows Dream as he tries to rebuild his realm and recover some powerful artefacts that had been lost while he was in pokey. Along the way he also deals with his fractured family, some wayward magical beings of his own creation, and several famous characters from history and legend.
This series is not for the faint of heart, as it will not pander to the reader, and requires you to expend more cerebral effort than most other comics, if you're looking to get the most out of it. The run is a little longer than the others we've talked about, and is collected in ten Trade Paperbacks
, five Absolute Editions
, or two leather-bound Omnibus'
. There are also a couple of companion pieces; Death
, which includes a couple of stories about Dream's darling sister, Overture, a prequel showing how Dream came to be imprisoned in the first place, and Endless Nights
, a series of additional Sandman stories by Neil Gaiman.
And that's all you're getting this week, but these books will give any reader plenty to chew on. Next week we're spotlighting one of DC's best books, along with a handful of others as usual. Make sure you check out the original post if you missed any of the previous recommendations, and check back in a week for your next instalment.