Developer Telltale Games has posted a tweet that may be teasing an announcement for some time today.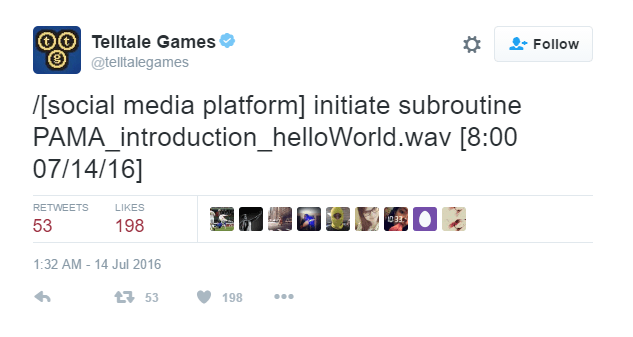 The tweet itself appears to be written in computer code, leading many to believe that it's some sort of announcement relating to the hacking TV show Mr. Robot. Others are speculating that it could be linked to Tron, however at this point, it's all a guessing game.
The mysterious tweet also contains the date of today with a time of 8am, although no timezone is given. However, by using our detective skills we learned the Telltale studio is based in California so by using that logic the announcement should arrive at around 4PM BST today – if our maths are right.
Then again this could all turn out to be a coding error on Telltale Games behalf. We shall find out later today.