Infinity Ward has released a new video on Youtube showcasing a new campaign mission and more gameplay from this year's rendition of Call of Duty.
The new mission 'Black Sky' is from the opening sequence of the game and starts with the city of Geneva being engulfed in a dark cloud of dust and soot. You play as Lt. Reyes and must take back the city from the attacking 'SetDef' coalition.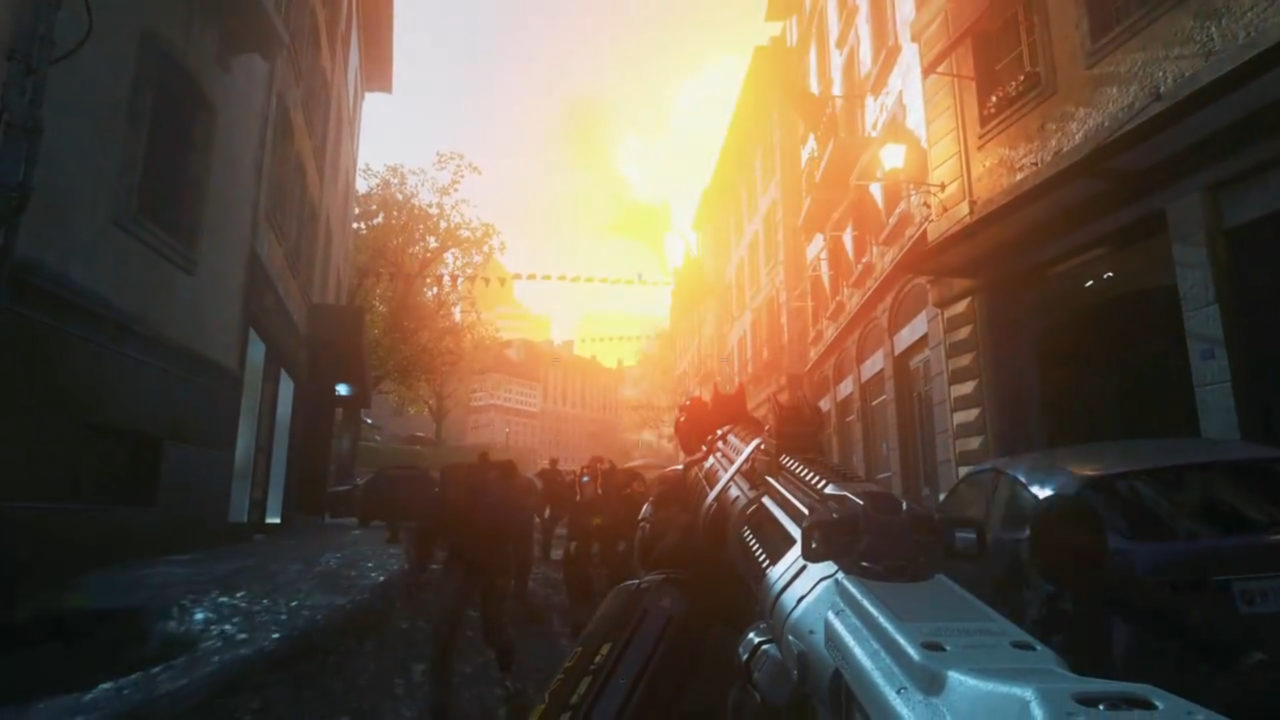 You start the mission off with your trusty robot sidekick Ethan and battle your way through the damaged city. This new gameplay is vastly different from the space combat shown at this year's E3 and showcases what the team over at Infinity Ward meant by "boots on the ground combat". Whether or not it'll feature in multiplayer however, won't be revealed until COD XP happening later this year.
Call of Duty®: Infinite Warfare – "Black Sky" Gameplay
Also revealed at SSDC, if you preorder Call of Duty Infinite Warfare you will get a remake of the map Terminal from Modern Warfare 2 complete with space shuttles and a Moon setting.