From the opening synth-heavy title sequence you realise Stranger Things is an ode to a time gone by, a love letter to the 80's. An era of boomboxes, big hairstyles, and some of the greatest movies ever made. If you're a connoisseur of 80's films you'll instantly feel the influence of Steven Spielberg, the sense of adventure from Richard Donner and the dark menacing tone of the nightmare master Stephen King. Stranger things truly is a glass full of all that movie making genius blended into a tonic of nostalgia and story-telling finesse and it's deliciously satisfying.
Stranger Things tells the tale of a young boy (Will) who vanishes while cycling home from his friend's house. Distraught by his disappearance, Will's friends set out to find him and in doing so stumble upon a shaven-headed girl in the woods, a girl that seemingly has a strange past and even stranger abilities. Through the help of Will's family, friends, the local sheriff and the strange girl, they discover much more supernatural and devious reasons for why the boy disappeared.
I won't go into much more detail about the plot as there is plenty for you to discover and I would be doing a disservice to the tv show if I let all the secrets out of the bag.
A majority of the narrative, humour and intrigue is placed on the young shoulders of Will's three friends – Mike (Finn Wolfhard), Lucas (Caleb McLaughlin), and Dustin (Gaten Matarazzo), and they do an outstanding job. The dynamic between the three friends is credible and relatable and each character is identifiable by their own individual personality. Whether it be the joker Dustin, the fearless leader Mike or the logical one, Lucas. As you get to know the three boys you become invested in the friendship they share and understand the reasoning behind every step they take to find their lost friend. Not once did I question their decision making. They made the same mistakes and leaps of faith children of that age do and it pays off in believability. All three young actors give a performance vastly more mature than their years. Terror, excitement, despair, wonder, they brought it all and not once was I taken out of a pivotal moment or scene.
There is a fourth young actress to this group but I want to keep her a little mysterious for those who haven't seen the show. Played by Millie Brown, she isn't part of the friends circle but instead an outsider, yet despite this she helps the trio search for Will and in doing so puts herself at risk from her own past demons. For me, she was the stand-out performer. I truly believed her backstory, her emotion and the damaged nature of who she was. Not many adult actors can convey emotion with the eyes as well this young actress did and it was captivating to watch. Every time she was faced with a situation I was there with her. Her body language alone could sell a moment of terror. Millie Brown has a bright future ahead of her and I'm excited to see what she does next.
Veteran actress Winona Ryder plays the distraught mother (Joyce) who refuses to stop searching for Will even when all looks to be lost. With each episode you feel her desperation growing as she seemingly appears to become crazier and crazier to those observing from the outside world. Winona Ryder does a great job of portraying that despair but the performance is also nuanced with a thread of hope, the hope only a parent could have in that awful situation, the hope that her child will still be found.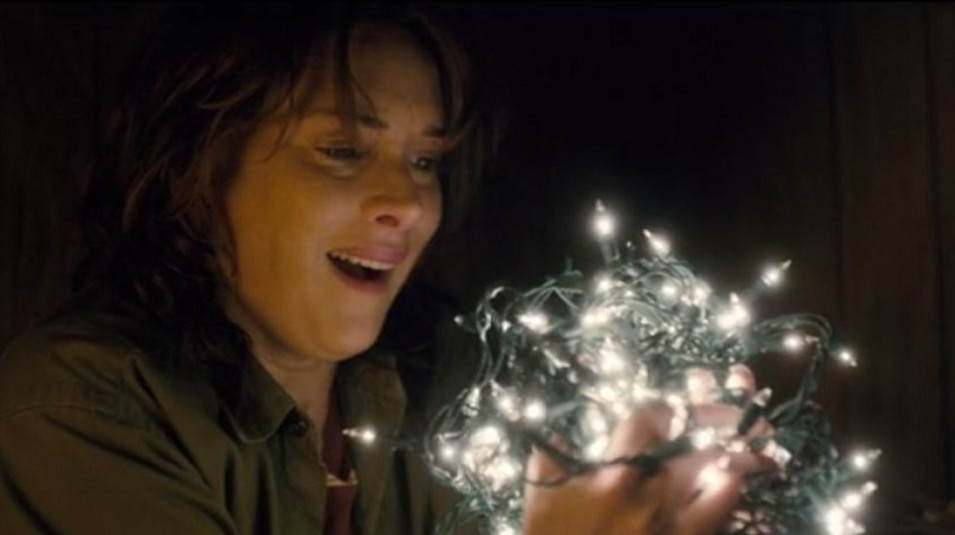 Another pivotal character is sheriff Jim Hopper (David Harbour), a man with a tragic past who relies on alcohol and pills to get through his day. The Sheriff acts as an anchor to the narrative and the only real perspective the viewer can trust despite his problems. David Harbour delivers a solid acting performance as a guy with nothing to lose, a man who never knows when to quit.
Other key characters are Jonathon, Will's older brother, and Nancy, the big sister of Will's friend Mike. Both have side stories that weave into the overall narrative, with it all coming together at the very end. Both actors portray their characters well and really delve into the teenage angst side of things. As you probably realise by now, the acting all round is top notch.
The big bad in this movie comes in two forms, one being a government agency which in all honesty is a tad cliché, yet enjoyable, and the second being a dark, unique and truly terrifying presence. The dark terrifying presence is one that I'll remember for a long time. The way the Duffer brothers tease the audience with glimpses and darkened shots of the mysterious 'big bad' instills tension into you as the viewer, you never know when the 'big bad' might appear or strike. It's a shining example that sometimes less is more when dealing with horror themes. It works perfectly over the 8 episode series and allows the dark presence to build to a full satisfying reveal, rewarding you as the viewer.
Much like the less is more approach used with the 'big bad', a place called 'The Upside Down' is also handled with a deft touch, this ensures that the mystery is never lost. I won't say more than that for fear of spoilers.
Set design, costumes, music, hairstyles are all period-accurate and really sell you on the eighties feel. I particularly liked the use of a certain Clash song that was used in a way I never thought it would be and it worked really well. You'll know what I'm talking about the second you hear it.
My only real complaint I have about the show is the government agency, while they are enjoyable in parts and add a sense of intrigue to the plot early on, they have a rather anticlimactic end to the story. They feel more like a plot device than a living part of the world and I would have liked to have seen the Duffer brothers explore their story a little more. I understand the reason for keeping them mysterious at the beginning but as the series progresses the mystery is lost and more backstory could have invested me into them as characters more. However, It's only a minor complaint in a show that is near to perfection for my own personal tastes.
Overall the show has a great cast, memorable characters, an intriguing plot and a 'bad guy' Stephen King would be proud of. Stranger Things also captures the movie magic of classics such as E.T and the Goonies in an eight-episode TV series. However beyond the 80's nostalgia, you'll experience terror, wonder, desperation and joy as you go on a journey into the collective minds of brothers Matt and Ross Duffer. I can safely say that for me this is Netflix' best original series and I can't wait to see what the future holds for the brothers and the open-ended series.