Arrival – Released: 10th November (UK), 11th November (USA)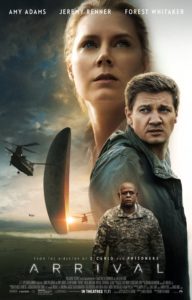 Amy Adams and Jeremy Renner lead the cast in this dark but seemingly grounded sci-fi thriller brought to us by the director of Sicario. If you haven't seen the trailer, do you self a favour, open up a new tab and watch it because arrival has one of the most interesting and grabbing trailers to come out of 2016. It's somewhat reminiscent of Independence Day, although much darker and seeming to aim for a much more mature tone. There are very few negative reviews around for the movie so far, so whether it's an original concept or just generally a good film you're looking for, Arrival looks like it could be the one for you.

100 Streets – Released: 11th November (UK), No USA Release Date.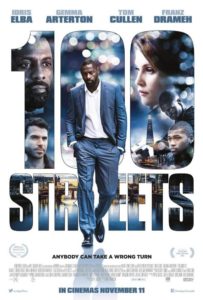 100 Streets pitches itself as a story about: "three people, three extraordinary stories. All lived out within a hundred London streets". This, it must be said, doesn't give us much to go on but it sounds pretty interesting none the less and with the right cast and crew behind it, it could make for a very good movie. Well luckily the right cast may already be behind it as 100 streets is lead by Idris Elba and Gemma Arterton, two powerhouses in the UK acting scene. Unfortunately the reviews for the movie so far have been middling and ok at best but if it's a UK centric drama you're looking to see 100 street's fits the bill.

American Pastoral – Released: 28th October (USA), 11th November (UK).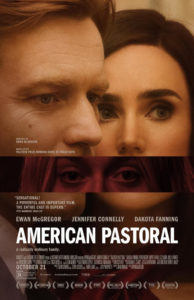 Starring and directed by Ewan McGregor American Pastoral is movie about a man who watches his seemingly perfect, middle class, life crumble around him as his daughter's new political affiliation threatens to ruin his family. The screenplay has been Adapted from Phillip Roth's book of the same name, the adapted screen play has been written by John Romano. The film also features Dakota Fanning and Jennifer Connolly, making it the third movie on this week's list to have a damn good cast. although  Reviews are, again, just middling and okay for this well cast American family drama.