Podcast Review – Elis James & John Robins Podcast
Episodes Reviewed: 1 – 166
Release Schedule: Weekly
Average Episode Length: 60 Minutes
Formats: Audio Only
Elis James & John Robins are Stand-Up Comedians who do a weekly radio show on Radio X (formerly XFM) every Saturday. The podcast, released soon after the show has finished broadcasting, is a selection of the various links they've done over the course of their 4 hour show. Basically it is a radio show with the music chopped out due to copyright laws.
The 2 comedians along with support from their Producers and Interns laugh and joke their way through the show each week. They have regular segments, which have changed over time, a few of the current ones are; John's Shame Well, where John reads out stories sent in by people of the silly things they've done that still keep them up at night. Elis's Light-hearted Paper Review where Elis looks through the Newspapers and tries to find some amusing or silly stories. And one of my favourites, Humblebrag of the week, where they read out some of the worst instances of boasts disguised as moans that have been sent in to them.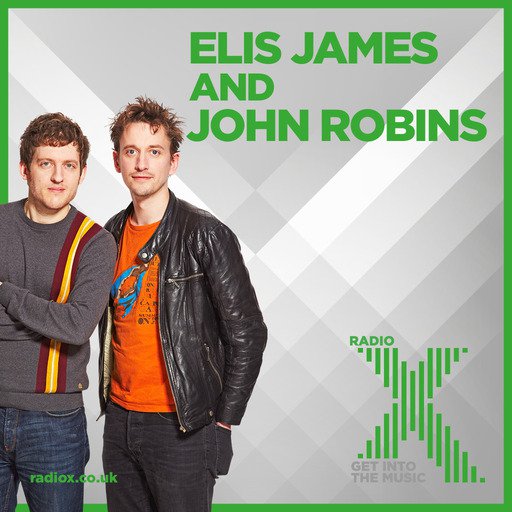 The show has been going a long time now and as a result has built up a few in-jokes and catch phrases such as "Are you on Email? You simply have to be these days" "4 Euro for a toastie? Yer joking aren't ya!?" and many more. Despite this I don't think the show will feel impenetrable to new listeners. They maintain a welcoming atmosphere, although perhaps it will be a little confusing at times.
The show benefits massively from being recorded in a professional radio studio with onsite producers, allowing Elis and John to concentrate on what matters most; delivering a show full of great content and banter. The supporting set up around them allows them to really shine. Both of our hosts have been good friends for many years and they couldn't be more different. Elis is a laid back, carefree, sometimes late but always happy guy. Whereas John is organised, punctual and arrives at his destination often cloaked in Darkness. The differences in personality are stark but complimentary. As they say: "Opposites Attract"
I would recommend going back to episode 1 and listening through till you are up to date; that would make you a Retro-Oner just FYI. But to give you a taste of what the show is all about, you should listen to Episode 155, it features a Shame Well story about a Sat-Nav and it is one of the best ones. If you listen through that Episode and then go back through the episodes, you'll be calling yourself a PCD in no time.
All in all, this is a top quality podcast that I'm sure will brighten up your day no matter how thick the "clouds of darkness" surrounding you happen to be. It is everything you want from a radio show… minus the music of course.
Links