Podcast Review – This Paranormal Life
"From punching Bigfoot to hunting Ancient Aliens – Every Tuesday, Rory Powers and Kit Grier investigate a different paranormal case and find the truth inside the mystery." – Podcast Description (SoundCloud)
Episodes Reviewed: 1-4
Release Schedule: Weekly
Average Episode Length: 30 Minutes
Formats: Audio Only
This Paranormal Life is a podcast where our hosts, Rory Powers & Kit Grier, examine incidents involving ghosts, ghouls, aliens or… none of those things as it may turn out. Only by investigating can we find out the truth behind the stories. The stories feature magic, creepy creatures, disappearances and the usual, idiot humans that didn't turn and run you or I would have. Each episode, one of our hosts presents a "true" story to the other and then together, they try to ascertain whether there is any truth to the matter. A mysterious frog with a magic wand and a half-man, half-goat creature with an axe are just 2 examples of the paranormal cases that have been investigated so far.
The production quality of this podcast is impressive. Good use is made of music and sound effects to set the mood and the tone of the episode. It flows and transitions alongside the story and the reactions of our hosts as the episode continues. I'm not sure which of our hosts has taken on the editing duties, perhaps neither (you never know) but whoever it is has done a cracking job. Married to this is excellent voice audio which, as we all know is a key ingredient in having a successful podcast. Making this a joy to listen to, many podcasts start off a bit rough in terms of audio quality and get progressively better; For this one to start off so well only means one thing… it is all downh– only kidding, I reckon it'll only get better as time goes on.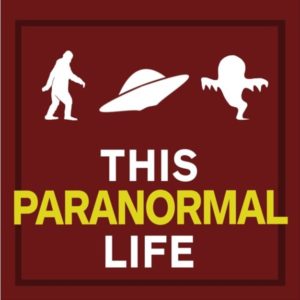 Rory & Kit make for an excellent hosting duo. They have plenty of chemistry between them, they are clearly friends and they know how to make one another laugh; not to mention that our hosts are used to performing and do so with confidence.  Laughter, while not underrated, can certainly be overlooked sometimes; It is a big part of what drives my enjoyment of podcasts, as I'm sure it does for many others. Jokes are well represented here, as are the classic podcast feature of the tangent. Tangential conversations are a regular occurrence but they do well to keep them short and often vaguely on topic, or nearly on topic at least.
What we have here then is a light-hearted look into some real ghost stories. Whether you believe them to be true or not, or even if you agree or disagree with our hosts conclusions; I'm sure you'll enjoy the journey as much as I have.
Links