Hello!
Yup, it's me. Not dead, not yet anyway. Anyway, how have you been? Good, that's good.
Yeah not bad myself, had a bit of an odd one this year to be honest.
Where to start?
Well I moved out into the big wide world, I've gone back to university and have made my first steps back into the world of acting. What else? Oh! I joined the Out Of Lives team this year, can't be forgetting that one can we.
Yes 2017 has been an odd one for me.
But it's been a pretty excellent one in the realm of entertainment, aside from all the sexual predators of course…
There have been a host of amazing games, seriously excellent games really;
Horizon: Zero Dawn, The Legend of Zelda: Breath of the Wild, Hollow Knight, Uncharted: The Lost Legacy, The Elder Scrolls V: Skyrim, Bulletstorm… At least some of those are from this year.
And the films, bloody hell there have been some excellent films:
Blade Runner 2049, The Big Sick, Trainspotting 2, Guardians of the Galaxy Vol. 2, Spider-Man: Homecoming, Thor 3 The Best Thor, The Avengers Infinity War Trailer… Alright that one isn't a film but I think we all agree it's pretty awesome. Oh and let's not forget Star Wars Episode 8: The Last Jedi, one of the most divisive films in the series, I love it.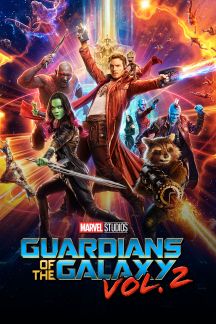 Television has been pretty solid as well:
Game of Thrones, Tin Star, Friends reruns, The Good Place, The Detectorists, Glow, The Crown, Master of None (damn that was good), Star Trek: Discovery, the hilarious Big Mouth and so many more.
2017 has been very very excellent for media indeed.
But Alfred, I hear you cry, those are some nice lists n' all but what did you actually really like that you could provide some mostly positive analysis of?
Well dear reader I shall tell you!
We'll start at the top of the rosta, video games. There's a lot to pick from this year, but for me 2017 has to be the year we remember for Assassin's Creed getting its mojo back.
Yes my game of 2017 is Assassin's Creed: Origins (horrible name, but a great game).
It had been three years since the last game of the series, and I sit in the minority thinking that Syndicate was just no good, but I also quite enjoyed Unity so what do I know…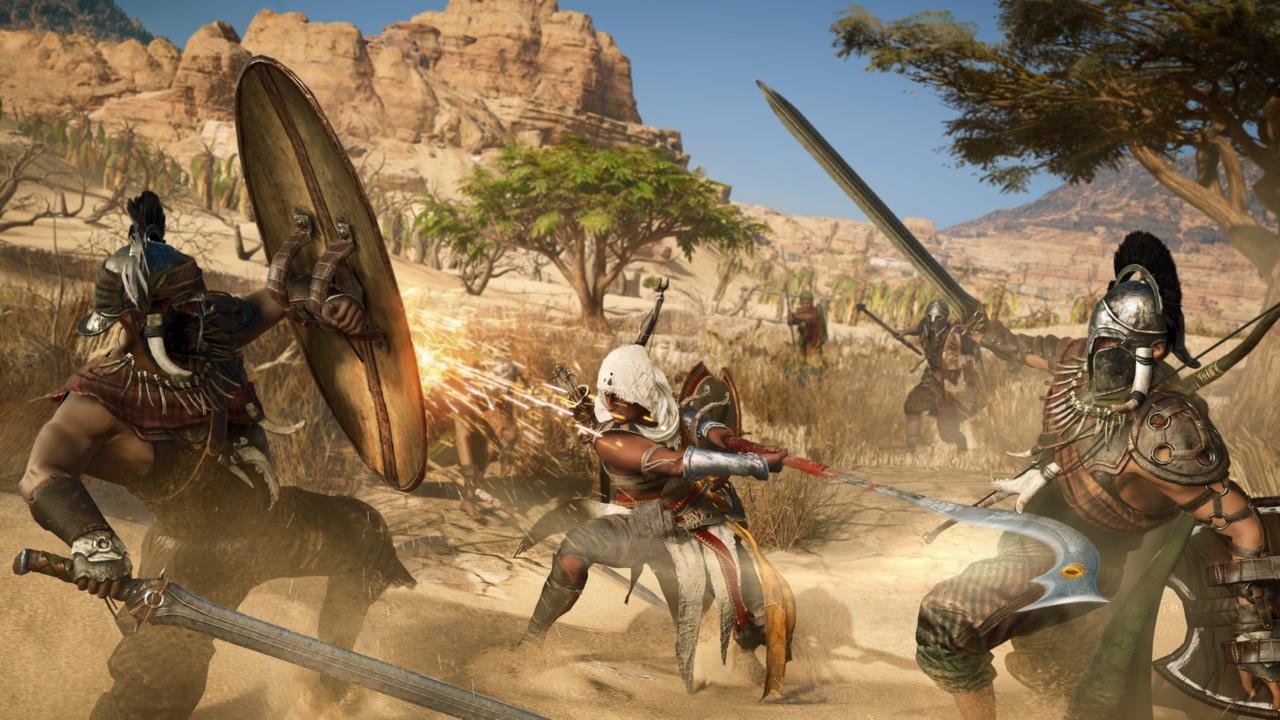 Origins' extended time in development served it very well. We got a vast and beautifully detailed open world to explore, a main protagonist who is very likable and completely overhauled combat and movement systems that feel fantastic to play.
Its engaging story and addictive gameplay mechanics have won me over this year, hopefully Assassin's Creed can keep riding this high and build upon these great improvements over the next few years.
Movies… Movies, movies, movies… This is a tricky one.
I could talk about how surprisingly excellent Logan was, or how despite its overblown runtime Blade Runner 2049 is both the prettiests and more interesting films I've watched in 2017.  Maybe I could add to the pile of Star Wars pieces; I liked it a great deal, it's rife with anti-war, anti-bourgeois, and largely anti-capitalist sentiments so it gets two big red Marxist thumbs up from me.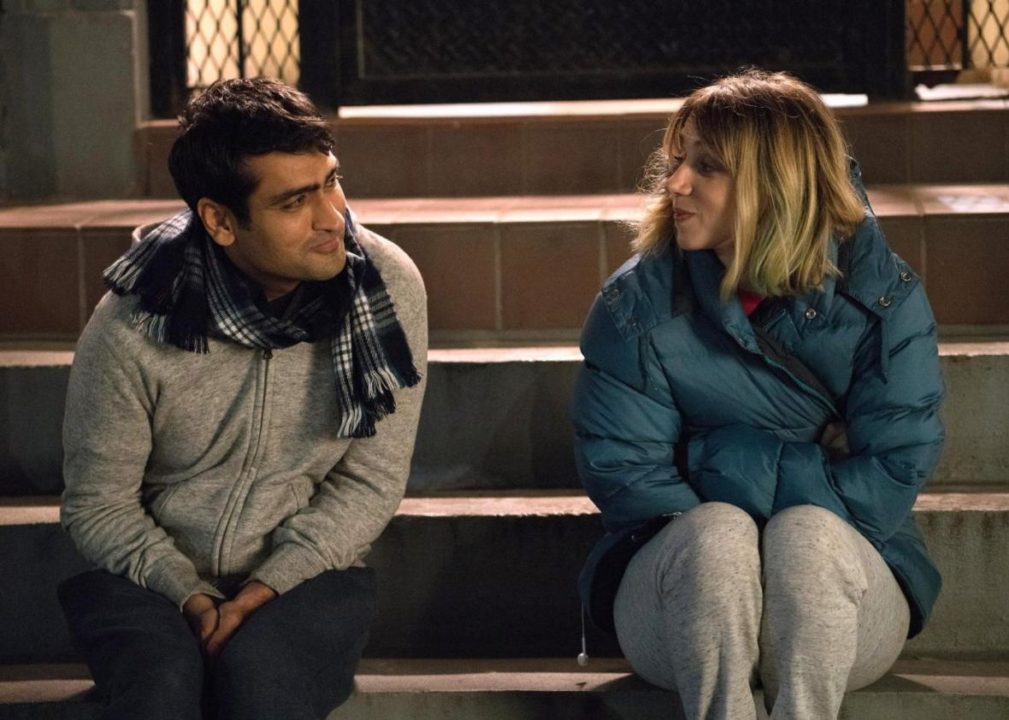 I could talk about The Big Sick, a wonderfully heartwarming rom-com that tells the story of how Kumail Nanjiani, writer and star of the film, met his wife. Which when you think about that it actually a little bit weird… He's playing a characterised version of himself in a film about how he met his wife.
But I really want to tell you about a film from last year that I watched this year- Yes I can do that, it's my write up, so shush.
Adult Life Skills is a film from 2016 based on a short film from 2014, starring Jodie Whittaker as the massively depressed Anna. It's a wonderfully witty, very English dramedy. Its depressing undertone contrasting with the beautifully quirky humour has left me longing for more. Sadly Adult Life Skills likely won't get a sequel, cause it's not that kind of film, but it won't be long till we all get to see the brilliant Jodie Whittaker again.

Talking of TV, I'm not going to list off some of the things I could write about, I'll just cut straight to my pick of the year.
It's Doctor Who… Obviously, you know what I'm like.
It's been twelve years since Doctor Who returned to our screens and through that time there've been as many ups as there have been downs. Over the last few years it's fair to say that the show has been missing more than hitting, our twelfth Doctor, Peter Capaldi, being lumbered with some seriously poor episodes bringing down what is one of the most loving and honest versions of the character.
Peter's Doctor has truly been the star of the show during his time, managing to turn even the weakest of writing into a brilliant performance.
The 10th (yes 10th) series of the show got off to an amazing
 start, we got a wonderfully charming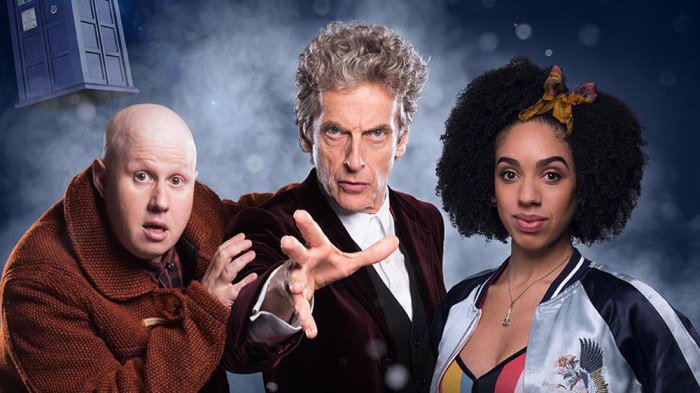 new companion in Bill Potts (Pearl Mackie) and some much needed and well written levity from Matt Lucas' Nardole. 
The first five episodes of Series 10 are excellent and I stand by them as showcasing Peter's Doctor far better than his previous runs have done.
Sadly it was too good to last as the four episodes that followed the strong start are some of the worst I've ever experienced on the show.
Fortunately series 10 is redeemed by its finale and excellent Christmas special that sent off Peter with a bang and a beautiful speech.
To him I say farewell and thank you, and to Jodie I say hello! Where are we off to?