It's that time of the year again where we look back and arbitrarily assign a value to things we did over the last twelve months. 2018 has been an amazing year again for our hobbies, it has given us the opportunity to experience some spectacular games, astonishing movies, and gripping TV shows. It's always tough to assign a "best of" to the year, but I am going to try to think outside the box, come up with some things which have been special to me over the last year. You won't read me wax lyrical about Red Dead or Infinity War, but these are some awesome things for me from 2018.

Gaming
It has been a big year for gaming, this is something that everyone can agree on. This year saw the release of Celeste, Monster Hunter World, Shadow of the Colossus, Kingdom Come Deliverance and Far Cry 5. All games released in only the first quarter and all games which I haven't played. Instead, my life has been occupied by games which I don't have time for. Endless games, huge open world games, nonlinear story games. Games like Spiderman, Red Dead Redemption 2 and Two Point Hospital. Some amazing games, which I shouldn't play. Not because they aren't good, because they are, my God they are, but because I miss out on a world of excitement elsewhere when I do. It is one of these three games that make my top game of the year. Initially, when I asked myself the question, I was riding through the plains on my trusty steed, six-shooters in hand and chewing my cocaine gum. There was no question, of course, it was Red Dead. However, I have spent a lot more time on Spiderman. My first platinum, the game I immediately turned on when I came home from work. The game I thought about when I wasn't playing it. But then, Two Point made its way into my mind.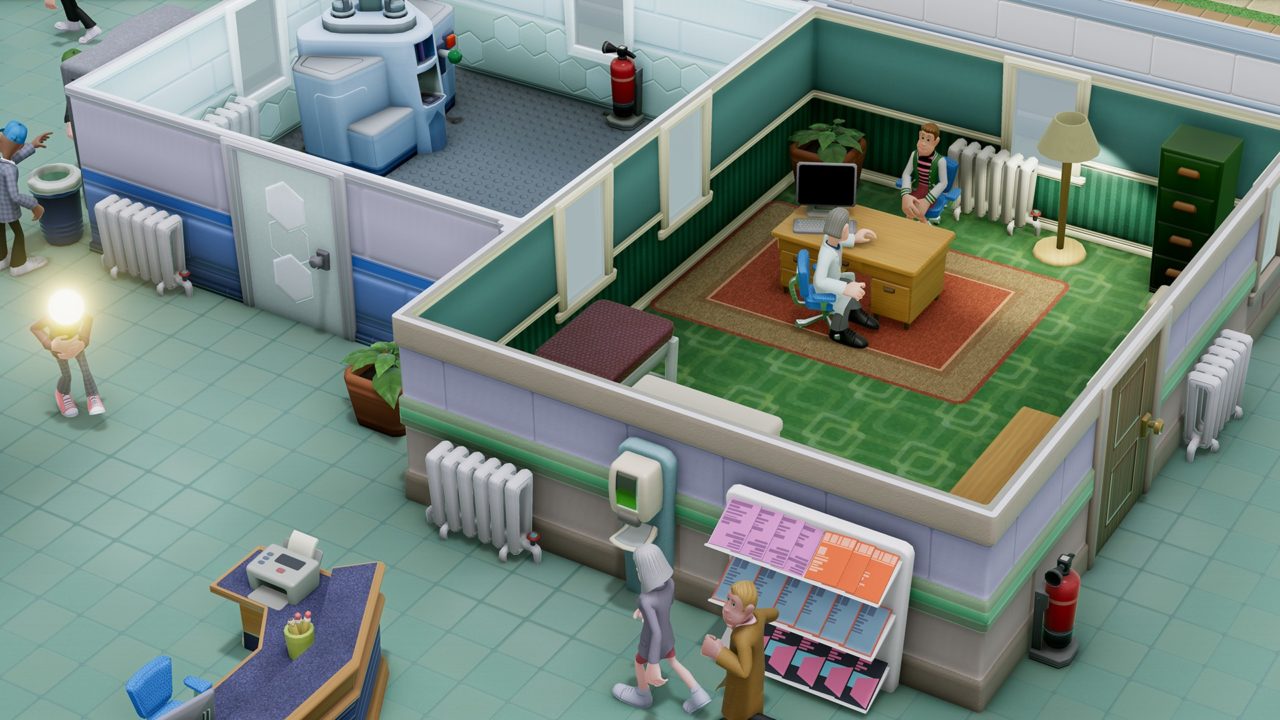 This spiritual successor to Theme Hospital brings all of the charm and fun of its parent, with a modern upgrade and a plethora of new diseases and disorders to deal with. This game is a proper simulation. The subject matter may be silly (8-Bitten, Night Fever and Jest Infection to name a few), but balancing the needs of your patients with your need to progress is genuinely tough at times. I found myself replaying levels repeatedly because "something" wasn't right. It was only after restarting a hospital in which I had spent nearly 3 hours working on without batting an eye, that I realised that this game is actually quite special. It hooked me in, it held my attention and it is infinitely replayable, just continually searching for that perfect hospital. For me, my game of 2018 is Two Point Hospital.

Movies
Ah, the silver screen. The charm of the sticky floors, the noisy screenmates, and the seemingly never-ending adverts before the film. Despite everything which the cinema challenges us with, we continue to attend, year after year, paying higher prices, eating dodgy popcorn and vowing that we will only do it for those "special" films. Movies can evoke some interesting feelings in us. Whether it is awe at the spectacle or emotional connections to these characters on a screen, the world of cinema can have a magical effect. 2018 was a good year for cinema. You can think back and recognise the big hitters of the year, then someone can stroll up and remind you that films such as Black Panther and The Greatest Showman were also released this year (in the UK at least). Amongst the thousands of "Top of 2018" lists you see this festive period, there will be a few standout films. Stories such as A Star is Born and spectacles like Avengers: Infinity War will dominate these lists. You don't need me to tell you how amazing these films are. One, a remake of a remake of a remake still told a compelling story perfectly, the other was a feat of story engineering, a spectacle of effects and action and emotion. For me, however, a quick scroll through my films of 2018 tells me one which everyone should find time to watch. Searching, starring John Cho and directed by Aneesh Chaganty, is an imaginative take on a well-worn story.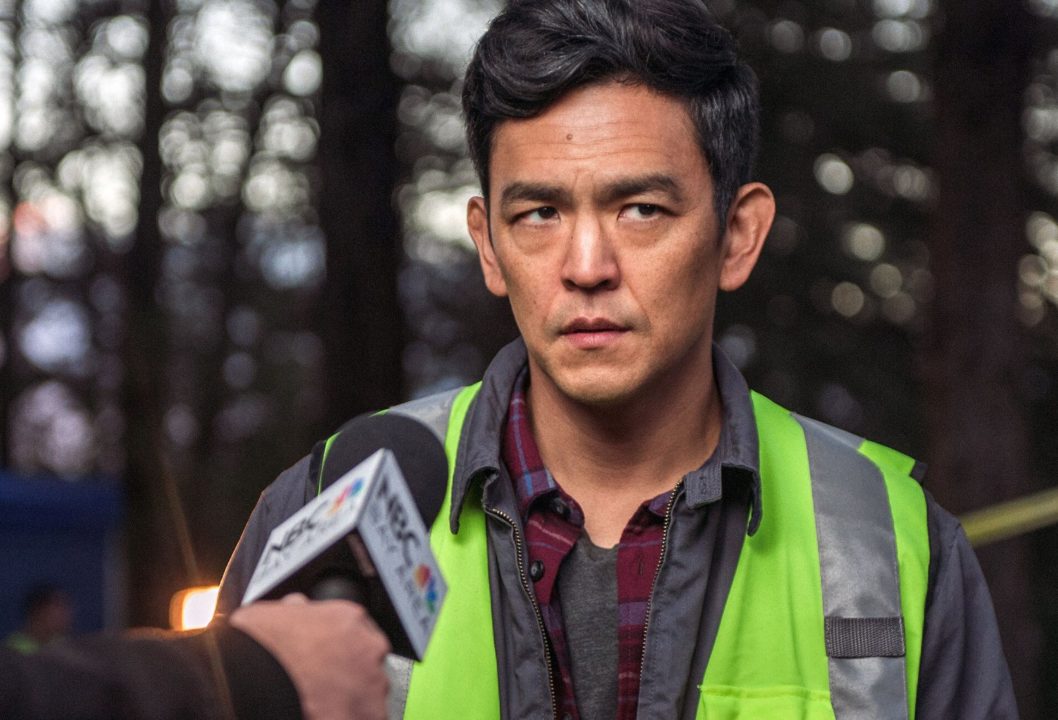 The premise is simple, John Cho's teenage daughter goes missing. He tries to find her. The twist, this story is predominantly told through technology. iMessage, Facetime, email, and Facebook all have a part to play as Cho's character works hard to track his daughter in this modern world. As a parent, this film may have hit a little harder than to those without children, but it is impossible to ignore how well composed, written and produced this film is. For me, this stood out in 2018 as one that everybody should see.

Television
Arguably the hardest one for me, purely because of how much TV I have watched this year. A quick glance at my Trakt tells me that this year has very much been a binge year. My most watched show is Smallville, followed closely by Mad Men and Only Fools and Horses. However, quantity isn't the key. A good TV show can hook you and keep you watching. An excellent TV show makes you think about it before and after, makes you excited to watch, makes you turn your phone off and immerse yourself in the story. The best TV show in 2018 did this for me. Bodyguard on BBC was by far the winner of this contest.
From the moment it opened to the moment it finished, this story was amazing. Picking up and throwing away characters, dragging the protagonist through hell, telling a tightly controlled yet intricately complex story without falter or misstep, this series had me hooked from the first moment. I was late to the party but still managed to go in without spoilers. There were challengers to the throne, for example, another BBC show, Killing Eve. However, none quite managed to perfectly balance tension, emotion, drama, and action as Bodyguard did. The performances of Richard Madden and Keeley Hawes were second to none and I couldn't imagine anybody else being able to play those characters. Absolutely perfect.
So that's it, my best bits of 2018. I built a healthcare empire, I searched for my missing daughter and I became embroiled in a political crisis. And it was incredible. Look out for our other reviews of the year on Out of Lives, and if you want to tell me how rubbish my choices were or how I obviously forgot something, you can find me @TellyAlex on Twitter or in the comments below!