The first live-action Disney+ Star Wars series, entitled The Mandalorian, is set to premiere on November 12th later this year. It may be the first series but it most definitely won't be the last. Just like with Marvel shows, the soon-to-be-launched platform will produce several Star Wars series to entice fans to the new service. After The Mandalorian will be the Rogue One spin-off focusing on Cassian Andor, and recently at the 6th Annual MoffettNathanson Media & Communications Summit Disney CEO Bob Iger stated a third Star Wars series is already in the works. So, what could this new show possibly be? Let's take a look.
Obi-Wan Kenobi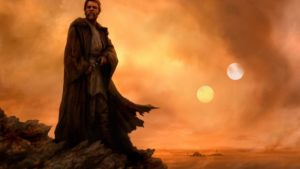 If we look back just over a year ago, an Obi-Wan film seemed all but confirmed. A director was apparently attached, sets were close to being constructed and an official announcement was seemingly imminent. And then Solo: A Star Wars Story was released, with its poor showing at the box office putting an end to this sub-series of 'Star Wars stories'. So, what happens to this Obi-Wan movie that was so close to becoming a reality? Disney+ seems like the perfect place for it if it can be converted into a miniseries format. Fans seem to be clamouring for a return of Ewan McGregor's Obi-Wan, or Ben considering the likely time period of between Episodes III and IV, and a Disney+ series would drive more memberships to the service and would mean that Disney don't have to worry about another potential box office embarrassment. McGregor is a movie star but he's proven that he's not against taking roles on television, as his role in Fargo's third season proves. I also think that he would love to return to this character and the galaxy far far away. As for me personally, I'm up for more of McGregor's Kenobi – he's one of the best parts of the prequels – but I'm worried about the possible story they want to tell. Maul and Kenobi already had their brief rematch in Rebels and I don't want him to face Vader again until that fateful scene in A New Hope. Obi-Wan dealing with his new responsibility of watching Luke while the galaxy falls to the Dark Side is fascinating, and maybe Kenobi could get involved in the crime syndicates on Tatooine, but this has already been touched on in the comics. If they have a good story then I'm up for a miniseries, but either way I think this is the most likely contender for the third series.
Solo 2/Qi'ra and Maul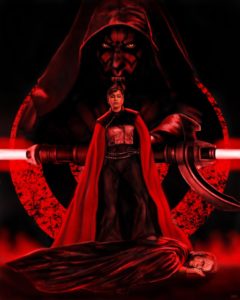 Despite the more middling critical and commercial success of last year's Solo: A Star Wars Story, there's still a fervour to see the continuing adventures of young Han and Chewie in some parts of the fandom. Just a few weeks ago passionate fans got the hashtag #MakeSolo2Happen trending, with positive responses coming from Ron Howard and other people involved with the first film. I think a theatrical sequel is out of the question but I do think it's possible that Disney+ could be the home of more adventures starring the Solo cast. I thought Solo: A Star Wars Story was totally and perfectly okay, and I'm fine if we never see any more of Han, Lando and Chewie between the first film and their appearances in the Original Trilogy. But if it was announced then I'd certainly watch it and likely enjoy it. What I do want to see is more of Emilia Clarke's Qi'ra and Maul. The resurrection of Maul was a weird decision but I did enjoy his storyline across The Clone Wars and Rebels animated shows, and Solo began to fill in the intriguing gap between those two shows. I'm eager to discover how the former Sith went from leader of one of the largest crime syndicates in the galaxy to a vengeful and beaten hermit at the start of Rebels, and how Qi'ra plays a part in that story. I'm sure we'll find out eventually with a novel or comic but I think a Disney+ series would be the perfect place to tell that tale.
Ahsoka and Sabine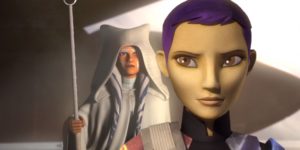 In my mind it's not a question of if we'll get a series following Ahsoka and Sabine searching for Ezra (and Thrawn) in the Unknown Regions but rather when and how. A follow-up to the fantastic ending of Star Wars: Rebels is needed and Dave Filoni loves to tie up loose ends from his previous series in his next. Just see how much of The Clone Wars made it into Rebels. This tale, of course, will most likely be told in a new animated series, either on Disney+ or Disney XD, but I do now think that there is an outside chance that it could be this third live-action series. Filoni is now a major creative force behind The Mandalorian, having written an episode and directed multiple, and I wouldn't be surprised if he stays in the live-action realm. Not just for future seasons of The Mandalorian but for his next series which we have to imagine will feature fan favourites Ahsoka and Sabine. This series would also take place around the same time as The Mandalorian and therefore possibly tie-in, bringing fans of that show over to this new series as well as fans already familiar with the characters from Rebels. This may be a little wishful thinking but I do think this live-action version of the show has an outside chance of happening. But, live-action or animated, I'm incredibly excited for it either way.
Something Completely New!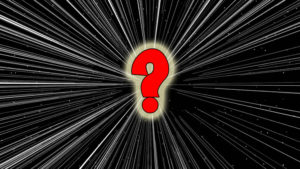 New characters. New setting. New story. How great would that be? Just something that we haven't seen before and not a spin-off featuring a known character. Now I'm not being grumpy about Star Wars' obsession of never leaving a character alone, giving everyone a huge and interconnected backstory and milking everything they can out of existing characters before creating new ones. I love that level of detail and the density of storytelling, plus it's more often than not a sure-fire way for Disney to keep raking in the cash, but just this once I'd love for Lucasfilm to create something completely new. It can still share the time period of other Star Wars stories, say the time of the Empire's reign, but have it focus on brand new characters and planets that only tangentially connect to what has come before. But I'm not naïve. They have to persuade people to subscribe to yet another streaming service and recognition is the easiest way to do that. So, maybe something new won't be the third live-action Star Wars show on Disney+, but I hope in the coming years we'll get to see it.
Above were four of my ideas of what this unknown third Star Wars series could be. What are your ideas on what it could be? And what did you think of mine? Let me know in the comments and be sure to geek out with me about TV, movies and video-games on Twitter @kylebrrtt.