Last week on Disney's Investor Day, the future of Star Wars, along with Marvel and many other Disney projects, was solidified. In short, there's a hell of a lot of it coming. We may be three years out from the next big screen Star Wars experience, but there's an overwhelming amount of Disney+ streaming shows on the twin-sunned horizon. These future tales seemingly offer a great mix of diversity in every sense; stories, eras, and talent. It's a buffet where every dish will be somebody's favourite and if one isn't to your liking then you'll be able to move along to the next. It's time to go project-by-project, announcement-by-announcement, and offer some questions and hopes for this exciting future of Star Wars.
The Bad Batch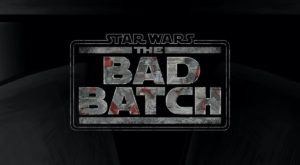 Let's begin with the series which is closest to release, and the one we got our best look at during the Investor Day: The Bad Batch. The trailer, or "Sizzle Reel", cemented that this show is very much a continuation of The Clone Wars, with the logo for that series burning at the end of the trailer to reveal the title The Bad Batch. I couldn't be happier about this coming off The Clone Wars' fantastic final season. While the lead characters may be goofy stereotypes, the exploration of the clones at large, as beings bred for a specific purpose now finding themselves useless in the new Galactic Empire, is the show's main draw.
It seems set to tell its own story but already we can see how it will connect to the wider galaxy. I'm excited to witness the Bad Batch return to Kamino, likely in search of answers surrounding Order 66, and we see who is probably Fennec Shand from The Mandalorian, giving that character some needed development. But primarily, I'm just glad we're getting more animated storytelling. Animated Star Wars is probably my favourite kind of Star Wars content, and while the bonkers amount of new live action shows is thrilling, I do wish more focus could be placed on future animated stories. I think it's seen as a lesser medium than live action and that stigma is stopping people from enjoying the best of what Star Wars has to offer.
Rogue Squadron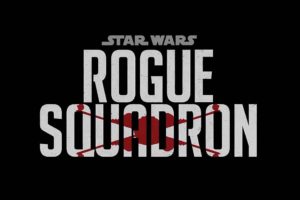 Coming to the big screen in 2023, Rogue Squadron will be the next Star Wars feature film – directed by Patty Jenkins. With a narrative focused on starfighter pilots, the film is set to "move the saga into the future era of the galaxy." While admittedly readable in multiple ways, I currently take this to mean that the film will be set post-Rise of Skywalker, a choice I'm excited about. We don't need to see Rey and other lead characters from the sequels, although more Poe Dameron would be cool, but delving into a new era of peace and great galactic change would be interesting. We've seen so much of the Imperial Remnant in canon that focusing on the First Order Remnant could be the better direction. While starfighter pilots have never been of great interest to me personally, I love the passion that Jenkins has for the project, and after the lacklustre space battles of the sequels, I'm looking forward to some great space action.
Untitled Taika Waititi Film
Nothing new was revealed about Taika Waititi's Star Wars film other than it's still being written and that it will be "fresh, unexpected, and…unique." So, a Taika Waititi film then. I absolutely love What We Do in The Shadows, Thor: Ragnarok and Jojo Rabbit, but I have to admit I'm trepidatious about Waititi's foray into Star Wars. I hope his comedy and wacky tone doesn't feel too out of place in the galaxy far far away. I didn't care for the extended Stormtrooper scene in his episode of The Mandalorian, although the rest of the episode was very good.
Obi-Wan Kenobi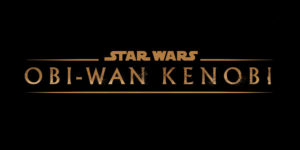 The Obi-Wan Kenobi series finally has a name: Obi-Wan Kenobi. How original. Yet despite the uninspired title, Kenobi is right at the top of my most anticipated list. I'm a prequel kid so seeing Ewan McGregor return to the role is a delight that's only made better by the new confirmation that Hayden Christensen is also returning as Darth Vader. We've been told to expect "the rematch of the century". For a long time, I was against the idea of Kenobi and Vader meeting again, with the series (which was previously developed as a film) seeming like an unnecessary instalment, but now I see it as being a vital missing piece of the Saga. While it's going to take some creative writing to explain the "I was but the learner, now I am the master" line from A New Hope if they do fight again, I think another confrontation is needed to turn prequel trilogy Obi-Wan into the original trilogy Ben Kenobi.
In Return of the Jedi, Vader comments that "Obi-Wan once thought as you did" when Luke says there's still good in him, but that never happened. Until now. I believe that the series, set 10 years after Revenge of the Sith, will see Kenobi learn that Vader is still alive (also a detail that has yet to be explained) and have a crisis of faith, ultimately deciding to leave Luke and face Vader again in order to try and tempt him back to the light side. He'll fail obviously but this will tie up loose canon questions and maybe explain how Obi-Wan went from believing Anakin was the Chosen One to believing it to be Luke. Throw in a Clone Wars flashback, a Qui-Gon force ghost, and an intense lightsaber battle and you've got what could be a phenomenal event series.
Ahsoka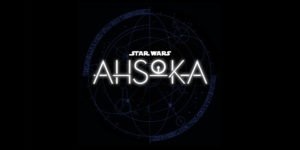 Using a recent episode of The Mandalorian as a pilot, Dave Filoni has successfully brought his beloved character of Ahsoka into live action and she's set to star in her own limited series. I love Ahsoka and I loved said episode of The Mandalorian, but I'm struggling to feel excited by this announcement because I think this might be the wrong format to tell this story. Rosario Dawson was great in the role but Ahsoka feels like a character who works best in animation, and I would absolutely love an animated Ahsoka series. The ending of Rebels set up so much and is this show now going to explore the fates of Thrawn and Ezra? What about Sabine?
This seems like a better story for 20+ episode seasons of an animated show watched by Rebels fans rather than 8 episodes of a live action series that has to limit its Rebels and Clone Wars connections in order to be accessible to the less hardcore audience. There is so much left to tell with Mortis and The World Between Worlds yet I feel those elements are ripe for animation. I hope I'm wrong and Filoni can pull it off but the idea that live action is always the better option is misguided. I don't want to get a half measure of Ahsoka and her story just because Lucasfilm is doubling down on live action Disney+ series.
Rangers of the New Republic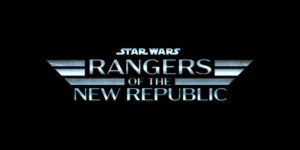 While it has the title and logo of an early 2000's video game, I think Rangers of the New Republic is a good addition to the expanding roster of shows. Set concurrently with The Mandalorian, its creation will only aid its fellow series. It allows for continuing adventures with all these cool side characters we've met in The Mandalorian, such as Cara, Carson, Mayfeld and Greef, while allowing The Mandalorian to continue as a show purely focused on the relationship between Din and Grogu. It allows us to eat our cake and have it too. It'll be neat to have a series built around a team of characters rather than a lone gunslinger and a cute baby, maybe even becoming a dysfunctional family unit similar to the one we saw in Rebels. And, this one's a long shot, I hope to see some actual New Republic politics in the show.
Lando
The rumoured Lando Calrissian series has been confirmed but seems to be a long way off. The event series is being developed by Justin Simien and I hope it feels more like an anthology series than anything. Each episode could be a different adventure Lando went on at different points in the timeline. While neither actor is confirmed, I hope it stars both Donald Glover and Billy Dee Williams. Billy Dee could begin and end each episode by telling a story to someone, maybe even Jannah from The Rise of Skywalker, and then we flashback to Glover's portrayal of the character for the bulk of the episode. It does feel like a missed opportunity not to call the series "The Calrissian Chronicles" but, as with Obi-Wan Kenobi and the series I'm about to talk about next, I guess brand and name awareness is paramount.
Andor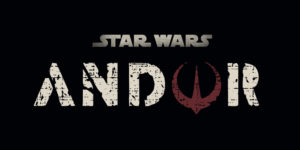 I've seen several people online comment on whether anyone wants a Rogue One Cassian Andor prequel, and while I can't speak for anyone else, I do! An espionage spy thriller with a morally questionable protagonist during the founding of the Rebel Alliance developed by some of the writers of The Americans. That is the greatest sentence I've ever written. The 12-episode series is coming to Disney+ in 2022 and uses much of the same UK-based team that worked on the recent movies. While I'm enjoying The Mandalorian, I do feel somewhat patriotic when it comes to Star Wars returning to the UK (one of the few things I do feel patriotic about, along with the NHS and beans on toast). As you've probably realised by now, I love Rebels and Andor is set concurrently with that animated show in one of my favourite Star Wars time periods so this is almost a dream project for me.
The Acolyte
And now for something completely different. Missing pieces of the saga and re-exploring well-trodden time periods is all well and good, but what makes The Acolyte so intriguing is that it's a new story with new characters in a new era. Developed by Leslye Headland, the series is "a mystery-thriller that will take the audience into a galaxy of shadowy secrets and emerging dark side powers in the final days of the High Republic era". I love the sound of this admittedly vague announcement and the stories of the High Republic, set a couple of hundred years before The Phantom Menace, are set to begin next month will the launch of a new book. I really hope this show is as unique as it sounds when compared to the rest of the roster, but if it does explore the familiar then I think the Nightsisters of Dathomir would fit perfectly with the description.
Visions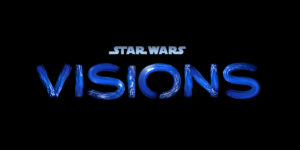 Visions is a collection of ten animated short films created by "several of the leading Japanese anime studios". Which sounds cool, I guess. I'll certainly watch them and I like the idea of getting one-off tales told by a bunch of new storytellers but I'm just not an anime guy. This is where the sheer number of new projects comes into play because while I'm sure Visions will have its fans, there are plenty of others Star Wars stories that I can focus on instead. Although, I wish more of them were animated. The Bad Batch is the only confirmed continuing animated series in the works and I wish there was at least one more. I'm shocked the long-rumoured Rebels sequel series wasn't announced.
A Droid Story
And finally, we get to A Droid Story, which is one of the most mysterious projects announced. Described as a collaboration between Lucasfilm Animation and Industrial Light and Magic, the "special Star Wars adventure" will introduce a new hero and feature R2-D2 and C-3PO. The announcement doesn't say whether this is an ongoing series or just a one-off special like the recent Lego Holiday Special, and it's probably far enough away that Lucasfilm doesn't know the answer to that question either. It's strange to see a collaboration between the animation department and ILM. I wonder if it will be animated but made to look as live action as possible. I'm half convinced that the project was announced purely to keep Anthony Daniels employed.
Thursday the 10th of December 2020 was a monumental day for Star Wars. The blueprints for the next few years have been laid out and I can't help but get incredibly excited. Although, let's not forget the multiple projects that have been announced since the Disney acquisition that never materialised. I wonder whether any of these shows and films will suffer the same fate.
Which announcement got you the most excited? Let me know in the comments and be sure to geek out with me about TV, movies and video-games on Twitter @kylebrrtt.