The Wait is finally over!
It's been seven long years since the release of Dawn of War 2. Fans have been clamoring for a sequel ever since, well clamour no more! Sega and Relic Entertainment have officially announced the sequel: Warhammer 40,000: Dawn of War 3.
The announcement trailer features the Space Marines, Eldar and Orks, all of which will no doubt be playable.
Executive producer Stephen MacDonald said:
"This is the Dawn of War that fans have been waiting for. Our biggest units ever? Check. Giant orbital lasers? Check. Base-building, epic heroes, huge battles, it's all in there. Get ready for the biggest Dawn of War yet. For the Emperor!"
Here's some screenshots: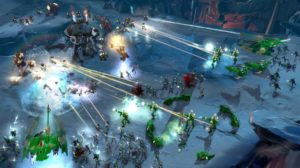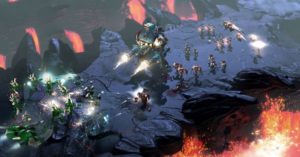 and here's the trailer:
Warhammer 40,000: Dawn of War 3 is due out on PC in 2017.