South Park: The Fractured but Whole was announced at last year's E3 to everyone's surprise and since then Ubisoft have been very quiet about the follow up to 2014's exceptional RPG, South Park: The Stick of Truth.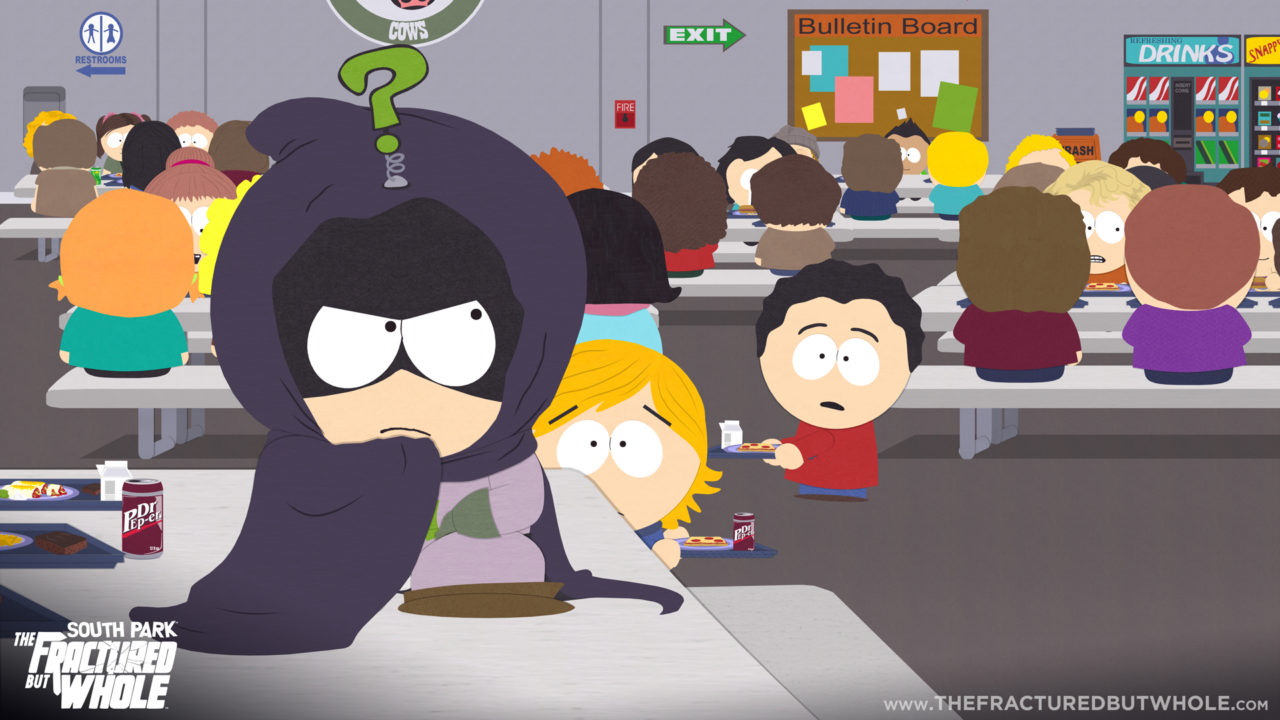 Until now. Yes, the boys are back, and this time around they're ditching the fantasy setting of the first game for the more relevant Superhero genre. The original reveal trailer for this new Southpark RPG made fun of The Stick of Truth for its shallow combat and it now looks as though the battle system has been improved. Now you not restricted by space and can go for cover allowing for more tactical battles. Your Butt has been upgraded and now your fats can affect the very fabric of time.
It picks up directly after the stick of truth ends. You are still the new kid but it's the next day. Now the kids are playing superheroes and after an argument over their individual movies and the phases they will appear in they fall out and it ends in a civil war. There are a dozen superhero classes to choose from and you can mix and match between them to create your unique superhero.
Not only that but if you buy The fractured But Whole you will receive The Stick of Truth. So if you pre-purchase tonight you could play the first game tonight.
South Park: The Fractured but Whole E3 2016 trailer [ANZ]
South Park: The Fractured But Whole will be available on Ps4, Xbox One and PC from December 6th.