Originally posted by Dan Allanson
With the coming weeks boasting tent pole releases such as Finding Dory (sequel), Independence Day Resurgence (sequel), Cabin Fever (remake), Legend of Tarzan (reboot), Now you see me 2 (sequel) and Ghostbusters (reboot, remake, reimagining) ,originality in Hollywood storytelling is back in the spotlight.
This trend is nothing new. Sequels have always existed in Hollywood filmmaking, once the provision of low budget Science fiction and successful Westerns and relatively more recently every film the studio deems to be a moderate box office success. In 2015, 7 out of the top 10 biggest blockbusters were sequels or remakes, another two were adapted from literary hits leaving Disney's Inside Out as the only original property. 2016 seems to be following the trend. The years box office top 10 thus far comprises of 5 sequels or remakes, 2 films based on video games, 1 original film based on a comic book, 1 inspired by The Little Mermaid (Chinese mega-hit The Mermaid) and once again Disney providing the only original with Zootropolis.
Putting a theoretical hat on for a second (a Fez, Fez's are cool), Jungian theory suggests that there are only 7 basic stories to tell anyway so it is no surprise that the multiplexes have been flooded with remakes and sequels. There is overcoming the monster (Star Wars), Rags to riches (Cinderella), the quest (Lord of the Rings), voyage and return (Wizard of Oz), Comedy (Bridget Jones), tragedy (Titanic) and rebirth (Beauty and the Beast).
Credit to Disney for developing such vivid and imaginative original pictures such as Zootropolis and Inside Out but are also one of the most guilty for recycling their own properties. Their recent trend to 'live action' their animated films have met with both critical and commercial success. Maleficent was the first and brought Sleeping Beauty to life, Cinderella followed, The Jungle Book was the most recent example and Beauty and the Beast claws its way into the big screen next year.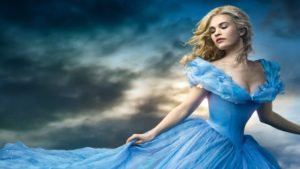 The 1980's fan favourites are also seemingly ripe for remake and have ranged from reinvigorating and improving a franchise (Planet of the Apes – Dawn and Rise), remaking a classic for a new audience (Robocop and Total Recall), rebooting (Terminator Genysis) or reimagining with a new spin (Ghostbusters). It is perhaps Ghostbusters which has proved to be the most sacrilegious to devotees of the original and divisive amongst critics. The original is considered a near perfect film for the fans of the time and since and its cast are beloved. The reasons the creative forces usually provide for remaking a film can certainly be applied in this case. It has been 32 years since the release of the original (in comparison to the 5 years between The Amazing Spiderman and Spiderman Homecoming), though charming the effects have inevitably dated and an all female and hugely talented cast is certainly a new spin.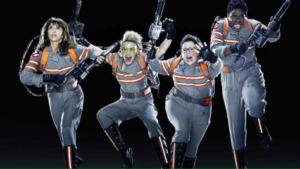 A franchise could also be rebooted because of the perceived creative or commercial failures of the original. Though adequate (Amazing Spiderman 2 in patches) to excellent (Spiderman 2) Spiderman has been rebooted twice since 2002. Fantastic Four has been rebooted to a muted response after two lacklustre efforts in the early 00's and the heroes in half shells themselves, the Teenage Mutant Ninja Turtles, have most recently been reimagined.
Cynics would argue that originality in Hollywood is now dead but originality has always been a fluid idea in Tinseltown, one rebooted, reimagined and reanimated as much as the films themselves. There may only be so many stories to tell but it is the storytellers and how the stories are told that provide the movie magic.
What do you think? Spot on or completely wrong? Please leave a comment below or follow me on Twitter via @danwhofell. I also have a blog full of movie related ramblings like the ones above at www.danwhofelltoearth.wordpress.com