Rings – Released: 3rd February (UK + USA).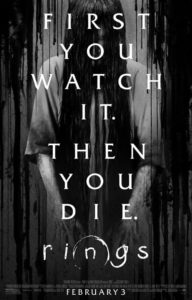 Fifteen years after the original Ring craze the franchise returns with an instalment that attempts to update it's VHS origins for a new internet audience. The movie is directed by F Javier Gutierrez, the man who has been attached, as an executive producer, to the upcoming crow remake. Reviews across the board are not great for this one unfortunately, suggesting the film is a novel idea which is hampered by a plot that follows it's least interesting thread, all the way to a boring but overstuffed ending. So, unless you're a Rings mega-fan, perhaps this is one to avoid.

Resident Evil: The Final Chapter – Released: 27th January (USA), 3rd February (UK).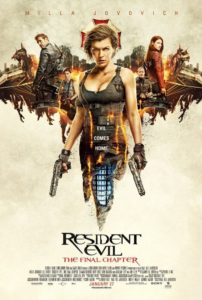 That's right everyone the baffling movie of the week is back and back in force. Paul W.S. Anderson, director of Death Race, Event Horizon, Pompeii and more, brings the video game adaptation back to the big screen for what is supposedly the final time, though let's be honest it wouldn't be too surprising to see it return down the line. Reviews are, frankly: as you'd expect, pretty bad for this one too suggesting that the film is muddled and leaves no particular lasting impact on the audience unless they're a super hardcore Resident Evil fan. Perhaps horror fans should be missing this one too.

Gold  – Released: 27th January (USA), 3rd February (UK).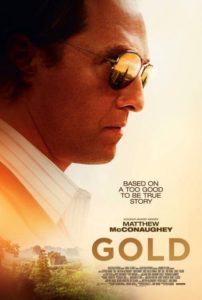 Once again Matthew McConaughey is barely recognisable as he transforms himself for another attempt at Oscar success. This film sees McConaughey plays Kenny Wells, a gold prospector who seeks out a large gold mine in the jungle of Indonesia, the film follows the story of his success and lifestyle. Reviews for the film are middling at best, praising McConaughey's performance above everything else, but stating that the films story fails to live up to the work McConaughey put's in. None the less this looks like, by far, the best release this week both in terms of critical response and original concept. So if it's a trip to the cinema you're wanting we'd recommend Gold of this week's releases.