Andy Serkis, best known for his roles as Gollum and more recently Ceaser, appeared at EGX this year to discuss the new game from his studio The Imaginarium. Planet Of The Apes: The Last Frontier is set within the continuity of the new series of movies and takes place between the events of Dawn of the Planet of the Apes (2014) and War for the Planet of the Apes (2017). The Game will not follow the characters from the movie series but will run parallel following the struggles of a different shrewdness of apes. (Shredness is the correct term for a pack of Apes… I googled it.) This set of apes had previously followed ape renegade, Koba, Last seen doing a Hans Gruber Impression and plummeting to his (spoilers) death. After taking refuge in the Rocky Mountains they soon find themselves forced to enter into a human-owned valley as Winter approaches and they begin running out of food.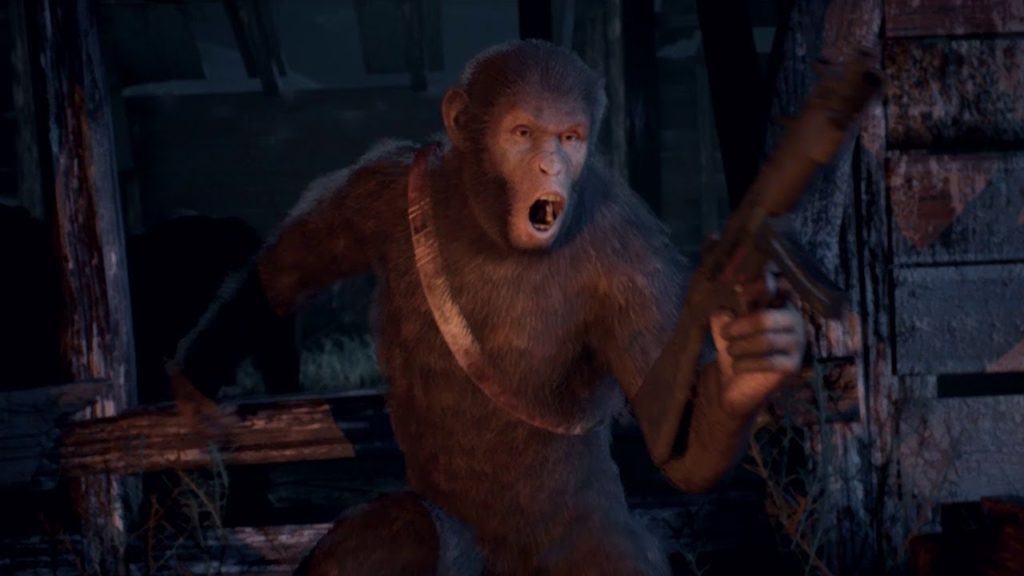 The Last Frontier will take the morally ambiguous themes from the movie series and translate them into a telltale-like game. It will mainly focus on the decisions you make and will be narrative-heavy with no puzzles, exploration or direct control over the characters you play as. The game is short at only 2-4 hours and according to Imaginati CEO, Martin Alltimes will not be a full price release. Interestingly the game will also have multiplayer, making use of the Play Link feature of the PlayStation 4 and will allow several players to vote on the choices being made and affect how the branching story will play out.  See what Andy had to say about it here and pay close attention to my awkward questions towards the latter half of the video. As you will see I was quite nervous…
Planet of the Apes: Last Frontier is scheduled for release at the end of the year and will be a digital-only release on PlayStation 4, Xbox One and Windows.