Nausicaä of the Valley of The Wind & Castle In The Sky.
The first two films from the iconic team of Studio Ghibli and Hayao Miyazaki – released in 1984 and 1986 respectively – lived up to the billing. In popular culture both Ghibli and Miyazaki have a stellar reputation, becoming the definitive yardstick by which all feature film animation is judged. Their lofty status comes with a lot of baggage and expectation. Something that becomes more and more difficult for them to overcome in the eyes of a new viewer, as the years progress and times move on.
In 1984/86 hand drawn animation was the norm. People didn't have cinema screen like TV's in their living rooms nor did they have a bewildering array of options when choosing the entertainment they wish to be occupied by. Times change, the world moves on and only the very best, the most unique and the most beloved things tend not to be left behind by its inexorable march. That Studio Ghibli's films sit in that most exclusive of clubs is a testament to their creators from Hayao Miyazaki at the top to the interns who brewed the coffee at the bottom.
So, as a newcomer to the wonders of Studio Ghibli, what have I noticed about them and what makes them special? First is the animation, that hand-drawn style is truly beautiful. Each action, landscape, cloud and character given detail and personality just from how they move on the screen. There's something very comforting about it. The edges are soft, the movement flows well and it appears to be animated at a deliberate pace. At no point are you left bemused by the actions or movement shown.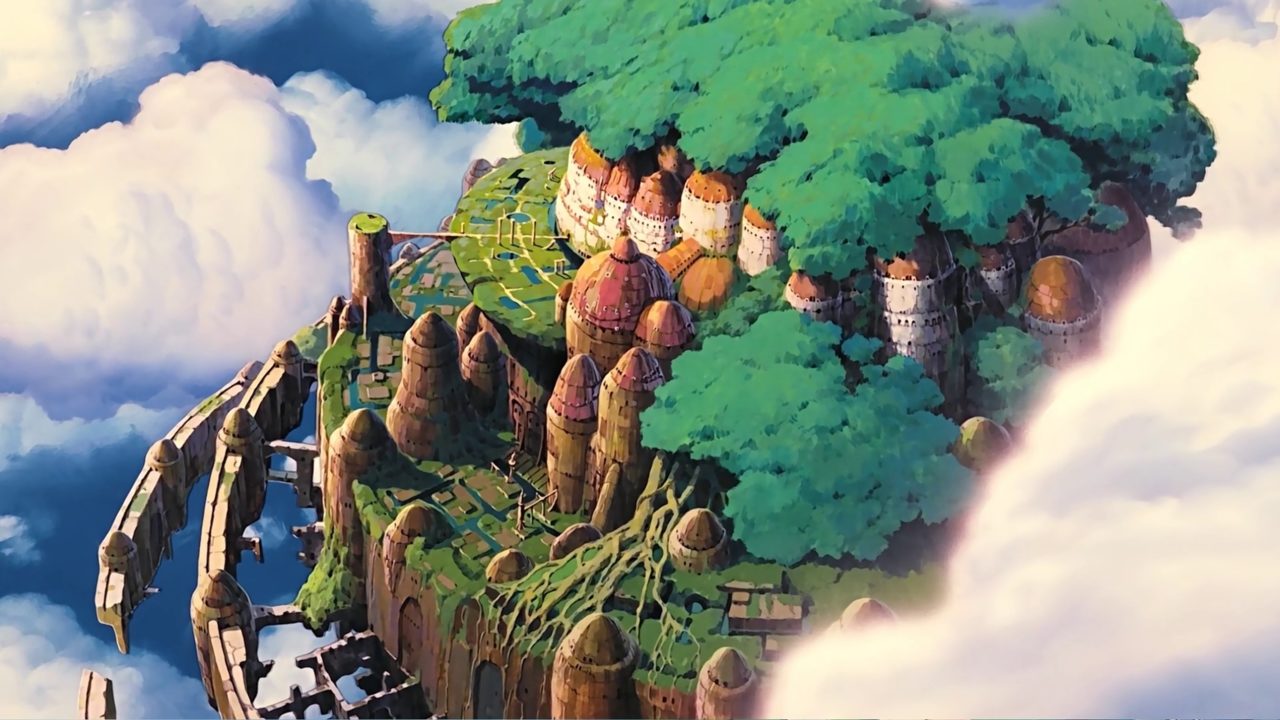 The music too is beautiful. Mirroring what is on screen so well that they are virtually inseparable. Traversing the landscape fills the air with wondrous music, while the action scenes have a faster tempo to them. Most important though is the fact that sometimes there is no music at all. Some scenes are silent save for sound effects of rocks falling or trees swaying in the wind. It's through this contrast that the score maintains its power over you. By letting you go just enough that you welcome it back readily when it builds again.
I think my most important observation, or at least the one I think is most critical, is that Hayao Miyazaki seems to be firmly of the "Less is More" school of creation. These films are not packed with unnecessary filler, at any level. The narratives while suitably complex are not overly so. Each scene plays a role in filling out the world, developing the audience's understanding of it and the characters or relates directly – in one way or another – to the narrative being told. As is the case with the musical score, mentioned above. 
How much of that is by design and how much by accident due to limitations (budget, time, the technology available etc) I don't know. As I move down the list of films in chronological order (as much as possible) I'm sure it will become clear. Success grants creators more money, time and freedom to do what they couldn't before. Not to mention the rise and development of new technologies as time marches on.
In conclusion, I'm left with the distinct impression that the reputation of Studio Ghibli and Hayao Miyazaki precedes them justifiably. I have a long and, if this quality is maintained, enjoyable journey ahead of me.
Many of Studio Ghibli's films are currently available on Netflix (UK). Do watch them while you can, if you haven't already.