The numbers of highly rated games are a matter of conjecture within gaming circles, with some deciding that the "perfect" 10 out of 10 score be an evangelic rarity. A score that is sacred within the gaming community due to its implication of labelling something as being flawless; and with the current state of the internet community that is hard to come by.
So what makes a perfect game? Or in most common instances the best 9 out of 10 games out there. My aim in this post is to analyse some of the greatest games of all time and see whether there is some sort of pattern which dictates whether or not a game will be a hit!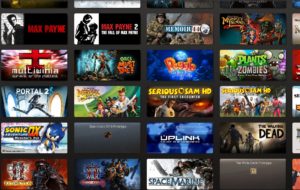 Method to the Madness
Taking a slightly scientific approach to the process, I will be using the "All Time" Game Release Score list as created by my namesake site Metacritic so that all of the games have been measured by the same site (and perhaps staff team). In the interest of fairness, I will try to analyse the top 10 games listed, but will increase the list by one position if another game in that series crops up (e.g. Fifa 15 & Fifa 16). Games will be considered from all consoles and all generations.
Once a list of 10 games is identified, I will then attempt to dissect the games by the following variables:
Metacritic Rating
Console
Developer
Genre
Number of Players
Content Rating
Approximate hours of gameplay to completion (for narrative) – This will be collated from com's average main story figure.
(In the interest of clarity it was found that within the Metacritic Highest Scoring Games of All Time, it would need working all the way down to number 19 to have a selection of 10 game franchises that were not repeated.)
Tony Hawk's Pro Skater franchise was the highest appearing repeated franchise with instalments in 2nd, 11th and 12th positions. The award for most appearances within the list falls squarely on Grand Theft Auto's shoulders with 7 editions of the game being scored in the top 19 positions; 4 of which were in the top 10 (3rd, 8th, 9th and 10th). Not to be out done though, everybody's favourite plumber made a double appearance with Super Mario Galaxy and Super Mario Galaxy 2 sitting in 6th and 7th positions respectively.
The List
So with the repeated franchises removed, we now find ourselves with an outline of some of the best scoring games of all time:
| | | | | | | | |
| --- | --- | --- | --- | --- | --- | --- | --- |
| Game | Rating | Console | Developer | Genre | No. Players | Age Rating | Hours |
| Zelda: Ocarina of Time | 99 | N64 | Nintendo | Action Adventure | 1 | E | 26 |
| Tony Hawk's Pro Skater 2 | 98 | PS | Neversoft | Sports | 1/2 | T | 10 |
| Grand Theft Auo IV | 98 | PS3 | Rockstar North | Action Adventure | 1 | M | 28 |
| Soul Calibur | 98 | Dreamcast | Namco | Action | 1/2 | T | 1 |
| Super Mario Galaxy | 97 | WII | Nintendo | Action | 1/2 | E | 15 |
| NFL 2K1 | 97 | Dreamcast | Visual Concepts | Sports | 1 | E | NA |
| Halo Combat Evolved | 97 | XBOX | Bungie | Action | 1/4 | M | 10.5 |
| Metroid Prime | 97 | GC | Retro Studios | Action | 1 | T | 13 |
| Perfect Dark | 97 | N64 | Rare | Action | 1 | M | 8.5 |
| Half Life 2 | 96 | PC | Valve | Action | 1 | M | 13.5 |

Findings
Working from left to right with headings, the games have been ranked in order of Metacritic score measure which is out of 100.  We can see that there isn't really a recurring theme when it comes to a dominant console to stick a high scoring game on. The Playstation franchise, Dreamcast and N64 consoles all make 2 appearances; even though some of these games were released cross-platform.
    Analysing the developer column throws up no discernible pattern either (although had a straight 1-10 been used there would have been) but Nintendo can sit proudly with being represented twice within the study.
    When focusing on Genre however we see that games which incorporate Action or elements of Action Adventure nearly sweep the board clear with 2 respectable appearances from the sports genre.
    When looking at the number of players catered for within the games, it needs to be noted that some of these games also offer multiplayer privileges even though it seems that the single player experience seems to be the focus in this instance.
    Moving on to the age rating from the ESRB, we see that  it's actually an even spread between "Everyone" and "Teen" ratings with "Mature" games pipping the two by one.
And finally by no means least we take a look at the number of hours it takes to complete these fantastic pieces of pixilated art. Looking at the list at an average amount of gaming hours, we find ourselves at just below 14 hours; bearing in mind that the top game is nearly double that!
Conclusion
The findings of this not so formal investigation actually pose an interesting conundrum of where our current games market is situated. It should be noted that the investigation itself could be deemed to be biased towards games that have been released for longer periods of time. This is evident by the fact that there are not any games which have been released on current gen consoles in the list (NB this does not include re-releases or next editions of games!). However it also raises the question of whether the recent influx of open world titles in the last 6-12 months perhaps negates the fact that a 14 hour game seems the perfect balance of content and time? What can be expressed in semi-adamant terms is that the Action/Action Adventure franchise seems to be the way you go to bank a high scoring Metacritic title.
Anybody know of any action adventure games that are around roughly 14-20 hours to complete, and being released anytime soon which could make its way onto the list? Why hello Nathan…
You can find me @MeteCritic on Twitter so why not drop me a 140 character message?!
Keep it on the OOL!