This generations console war has seen the Ps4 rip the crown back from Microsoft. Yet there are Ex Xbox players out there longing for the offset sticks of the Xbox's superior controller layout. Well, long no more as now you can do just that! It may seem blasphemous for me, the star of our fantastic PlayStation podcast, to say this but the Xbox One Elite is a fantastic controller, I use it on Xbox, Pc and now that I can use it on my Ps4 my life is complete. All of a sudden, Horizon: Zero Dawn has become so much more fluid simply by mapping the dash and jump buttons to the back paddles. So how exactly is this dark magic achieved?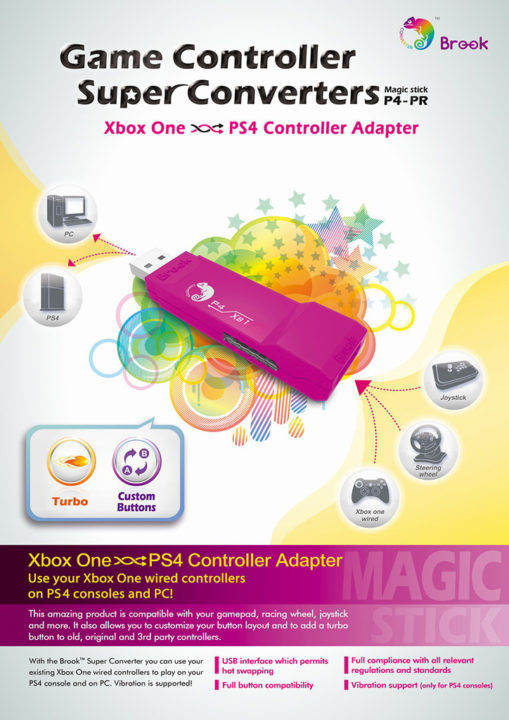 Enter The Brook Game Controller Super Converters, a nifty new toy I recently purchased.  The Brook Super Converter series has, for a while now, sold devices that make old controllers compatible with new consoles. However, this particular model, the Xbox ONE to PS4 Controller Adapter, lets you use Xbox One controllers on your Ps4. It's also super simple to use, plug and play in fact. Previous converters required you to have a Ps4 pad connected to "trick" the ps4 into authenticating the Xbox controller. This converter does not have that problem.
The device itself also has a built-in mapping tool to remap buttons. By default, the controller is set to mimic the corresponding buttons on each pad. X becomes A, O becomes B etc but if you are looking to use the Xbox Box One Elite controller like I did, then you can plug that into a PC or Xbox One and programme it exactly how you want it. You can take full advantage of the features the Elite controller is packed with such as the Hair Trigger Lock and aforementioned back paddles.  There is also zero input lag, which was my biggest worry when setting it up.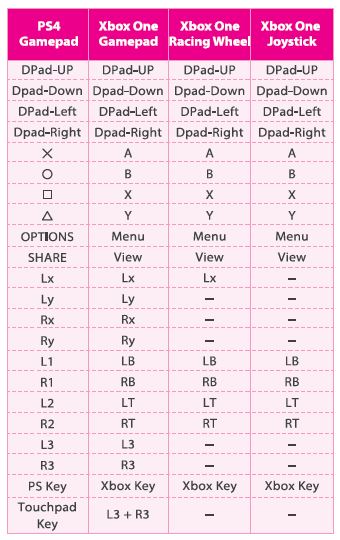 Using this converter does have some minor drawbacks, for example, it is NOT compatible with headsets that have controller connections however Bluetooth headsets do still work. Obviously, the controller must be plugged in at all times and the lack of touchpad may prove to be frustrating in games that use it heavily. The controller does have emulated touch functions that work surprisingly well but it's not quite the same.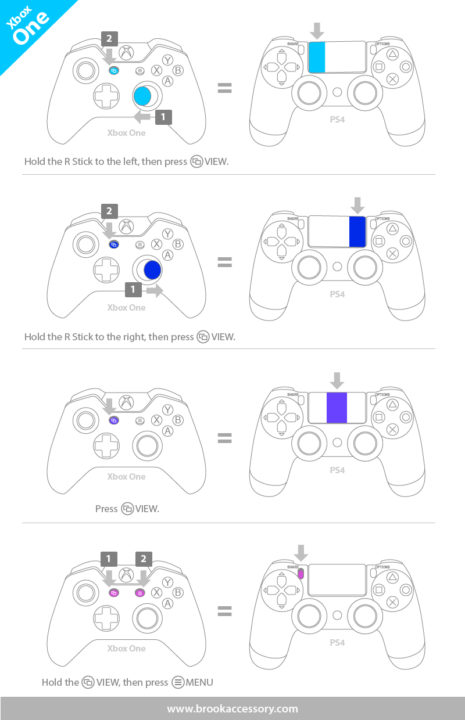 This device has changed the way I will play Ps4 games, playing the superior console with the superior controller feels right. I managed to snag one for £24.99 but the prices do reach beyond that as Amazon currently have them listed for £32.90. For those that already have the Xbox Elite controller, this is a much cheaper way of getting the pro controller experience on both consoles.
Compatible:
HORI:HORIPAD for Xbox One_XBO-001
HORI:STEERING CONTROLLER_XBO-005
HORI:PRO. V 隼_XBO-004
HORI:fighting commander for Xbox One
Razer:Razer Wildcat- Gaming Controller for Xbox One
PDP:ROCK CANDY for XBOX One
PDP:Mortal Kombat X Fight Pad for Xbox One and Xbox 360
PDP:Xbox One Mirror's Edge Catalyst Wired Controller
PDP : Legendary Collection Deliverer of Truth Controller
PowerA:PowerA Mini Controller for xbox one
PowerA:FUSION CONTROLLER FOR XBOX ONE
Mad Catz:Arcade FightStick Tournament Edition 2
THRUSTMASTER:Ferrari 458 Racing Wheel
SCUF:PROFESSIONAL GAMING CONTROLLERFOR XBOX ONE
Microsoft:Xbox One Elite Wireless Controller
Microsoft:Xbox One Wireless Controller
Microsoft:Xbox One S Controller
Microsoft:XBOX One 2.4G Wireless Gamepad
BD&A:POWER A FUSION Pro Controller for Xbox One
Mayflash:Arcade Fightstick F300 for PS4 /PS3 /XBOX One/ XBOX 360/ PC
Not Compatible:
POWER A:Spectra Illuminated Controller
DOBE:XONE Wired Controller
HIT BOX:XBOX ONE Hit Box
Hori : TEKKEN 7 fight stick
Microsoft:XBOX ONE Wireless Adapter
Logitech:G920 Driving Force Xbox one and PC